Offset's Alleged Mistress Claims She Didn't Realise How 'Serious' Cardi B's Marriage Was
6 December 2018, 14:36 | Updated: 6 December 2018, 14:40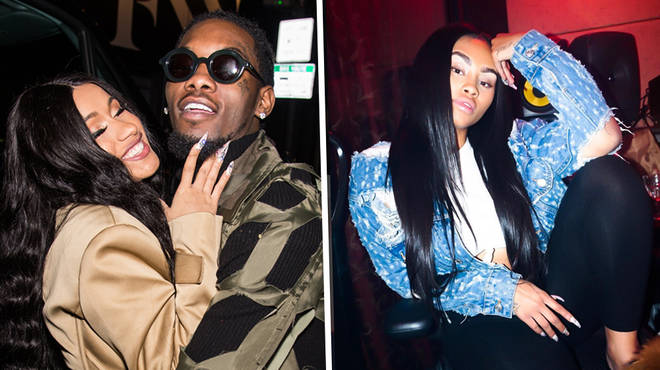 A video from Offset's alleged mistress has been released online.
Earlier this week Cardi B took to Instagram to share with her 36.7 million followers that she is separating from her husband, Offset, after a string of cheating allegations.
Cardi B Announces She's Broken Up From Her Baby Father, Offset
In the video, the rapper explained they simply, "grew out of love," and she will always "have a lot of love for him" as the father of her daughter, Kulture.
Following Cardi B's announcement, a clip of a woman who claims to have been the Migos rappers 'mistress' has surfaced.
The alleged mistress Summer Bunni recorded an emotional confession, crying as she openly expressed her guilt behind the break-up.
In an Instagram post, she writes: "Seeing another woman's pain does not bring me joy, nor do I think it's funny. I've always been for women supporting each other but in this situation, not only myself but others have failed."
Addressing the 'I Like It' artist directly, the 20-year old shared: "And again to Cardi B, I'm extremely sorry this has happened.
"I hope you can keep being real and happy. I'm ashamed and embarrassed. But I'm truly sorry for forgetting my worth and not respecting your marriage."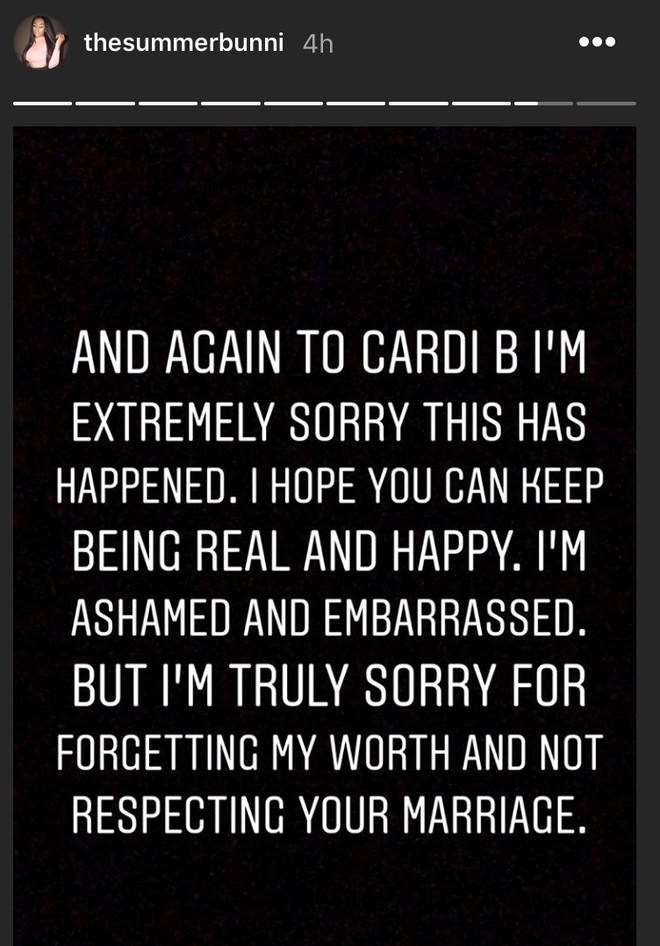 Summer admits she has yet to speak to Cardi B. However, Cardi B isn't letting the breakup get her down as she's since been snapped partying at Art Basel in Miami.
> Grab Our App For The Latest Action From The #CapitalJBB