Inside Cardi B's Pregnancy: How The Rap Queen Hid Her Baby For Months
9 April 2018, 14:19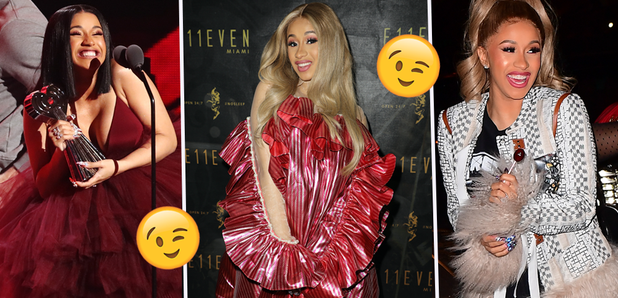 It takes a small army and help from a very talented stylist to hide a bump from the eyes of the world!
Cardi B has everyone shook from her dramatic pregnancy announcement on Saturday Night Live during a performance of 'Be Careful' from her debut album 'Invasion Of Privacy'.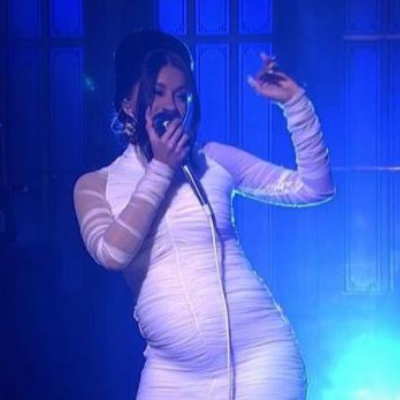 Picture: Instagram
There have been rumours for months that Cardi was pregnant from various sources who saw her leaving parties early, refusing alcohol and even seeing security shielding her bump from the public.
She has been out and about right up until the weekend of revelation which saw Cardi looking fire in a fitted white dress that showcased what is a pretttty large bump!
True to the name of her album, Cardi simply wanted to keep the news for herself and fiancé Offset until they were ready to share it with the world and she successfully tricked people for months with a little help from blazers, trench coasts and hella ruffles.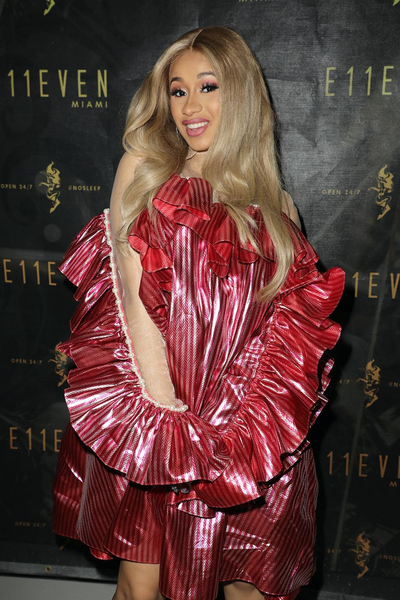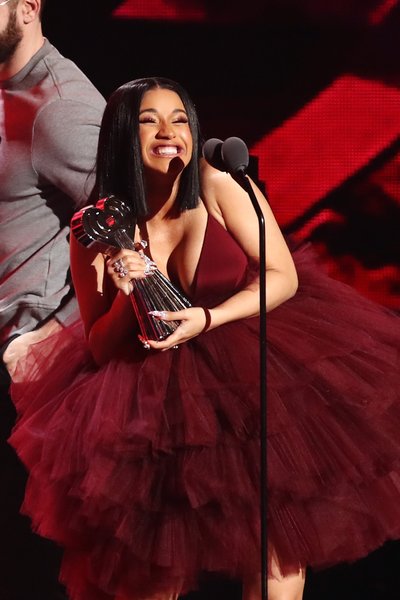 Pictures: Getty
Sometimes all it takes is a button up jacket and some seriously tactical hand placement... This most recent one (bottom left) gave us the biggest clue to date and was taken literally days before she finally announced her pregnancy.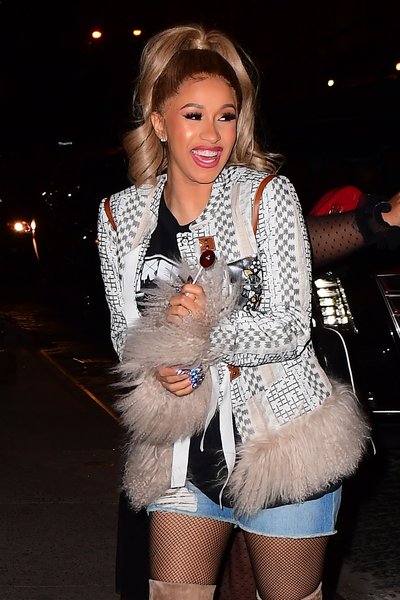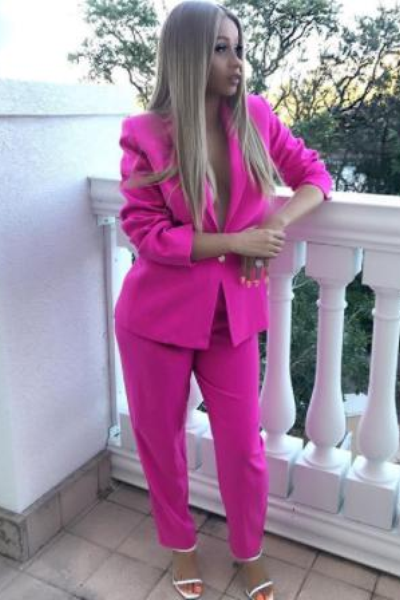 Picture: Splash/Instagram
Seriously though, she's made the whole thing look really easy - and juggling the release of your first album with your first baby is no easy task.
Here Cardi uses the trick of an enormous fur throw to cover any sign of a bump, probably not one for your average Joe, but hey, she's Cardi B.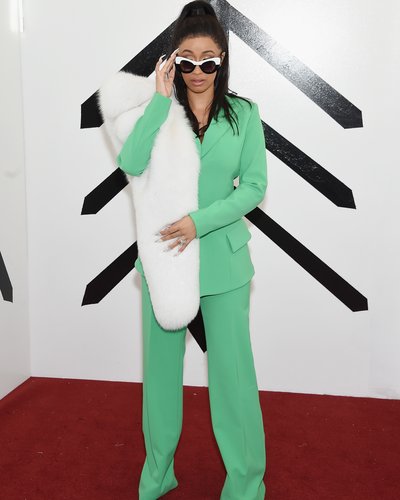 Picture: Getty
We are over the moon for Cardi and can't believe all these great things have come to her at once, and now the cat is out the bag we can't wait to see all her pregnancy looks AND to see whether her Coachella performance goes ahead!
Watch Katy Perry's parents discuss her middle child syndrome here