Cardi B Reveals How Much She's Being Paid for Coachella Performance
11 April 2018, 14:53
Cardi B has revealed how much she's getting paid to perform at Coachella - and it's not enough!
Cardi B was booked last year when she wasn't as famous, meaning the organisers got a sweet deal.
"We booked Coachella like six or seven months ago," Cardi told SiriusXM. "So, I'm getting paid for Coachella like 70 [thousand] a day."
> Cardi B Finally Addresses Those Nicki Minaj Feud Rumours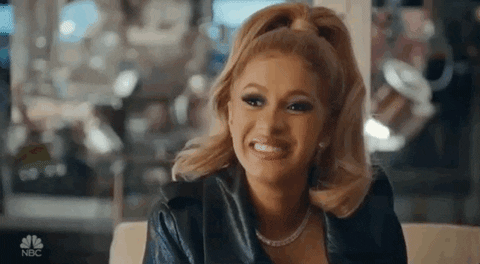 Credit: Saturday Night Live / GIPHY
Now, whilst $70,000 for a day's work sounds pretty good, Cardi says she's actually going to be losing money on the festival! She's pumping loads of her own cash into the shows, spending almost $300,000 on her Coachella stage set.
Cardi's admitted she didn't realise how big of a deal Coachella was at first but, now she does, she's willing to take a hit to give her fans an incredible live experience.
"It's an investment," she says. "You've got to take that. You've got to take that to the chin."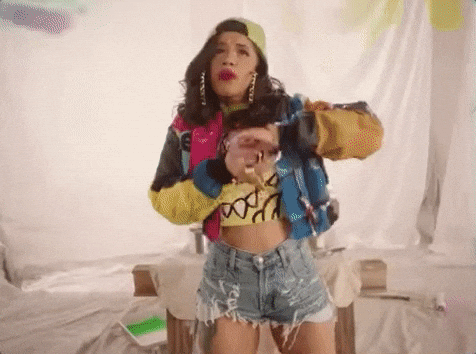 Credit: GIPHY
Coachella kicks off this Friday (April 13-15) then returns the following weekend (April 20-22). Beyoncé, The Weeknd and Eminem are the headliners for this year's festival in Indio, California.
Cardi B's Coachella performance comes at the end of an incredible week for the rapper. She released her debut album Invasion of Privacy last Friday then confirmed her pregnancy on US TV show Saturday Night Live.
> Get the latest Cardi B updates, grab our shiny new app!
Cardi B's drippin' in Finesse in Bruno Mars' music video...