Cardi B Just Pulled A Serious Boss Move After Fans Said She Didn't Buy Two Lamborghinis
30 July 2018, 15:57 | Updated: 3 June 2019, 16:41
They accused her of just leasing the supercars.
Nobody can accuse Cardi B of just stuntin' for the Gram after she just pulled the biggest boss move after fans didn't believe she had bought two Lamborghinis for her and her fiancé Offset.
Cardi B Pulls Out Of Bruno Mars Tour After "Underestimating This Whole Mommy Thing"
Cardi posted a photo of her leaning against a blue drop-top Lambo while Offset was in front of a green version of the supercar but fans were quick to speculate whether she had actually just leased the vehicles rather than bought them.
She hit back by posting a screenshot of her bank account showing a $548,000 deposit to the car dealership, telling her followers, "Wait, what happened, I leased what? When you go to Wells Fargo and withdrawal your whole car payment. Don't play with me."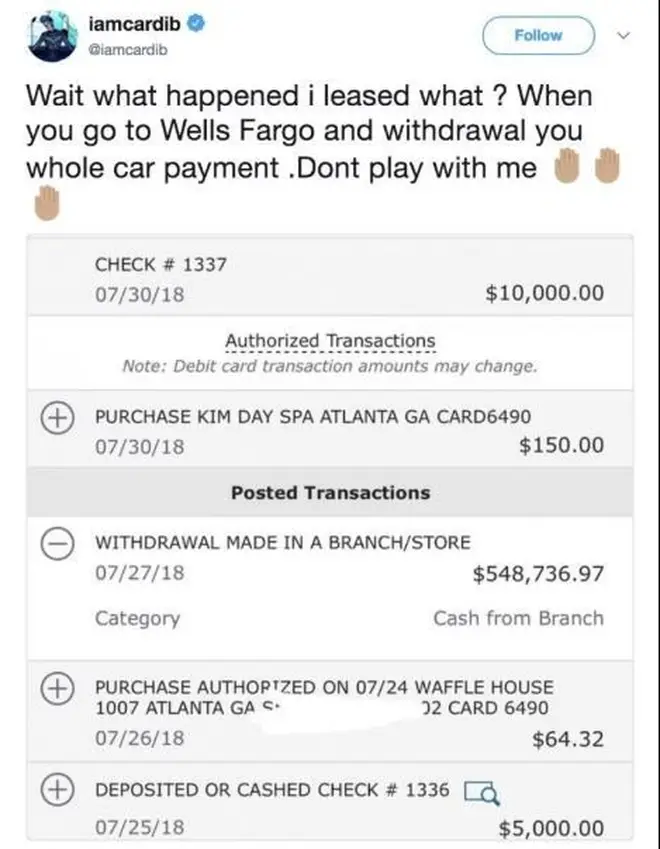 Boss moves only.
Download Our Fabulous New App For All The Latest On Cardi B's Baby!