Cardi B Vows To Get A Boob Job After Giving Birth To Kulture 'Did Her Filthy'
27 September 2018, 15:24 | Updated: 27 September 2018, 16:34
Cardi B's pregnancy is over, however it seems Kulture has left her mark on the singer according to her recent revelations on Instagram.
Cardi B has taken to her Instagram account to give her two cents on what giving birth to Kulture has done to her body... or more specifically her boobs.
Cardi, who recently launched (and sold out) a new lipstick range as well as walk the runway at Paris Fashion week has still got time to give a classic Cardi rant to her millions of followers.
> Nicki Minaj Warns Cardi B She'll 'Die' If She Keeps Fighting & Tells Her To Get Help
With her 33 million followers' attention and her boobs taped up to the max she explained, "I have to f*****g tape my t*****s up because son, giving birth and s**t, my boobs were a little low low, because I got my t*ts done when I was 19".
She adds referring to her daughter with Migos rapper Offset, "when I was pregnant, my s**t was looking nice, now though, now - Kulture did me filthy".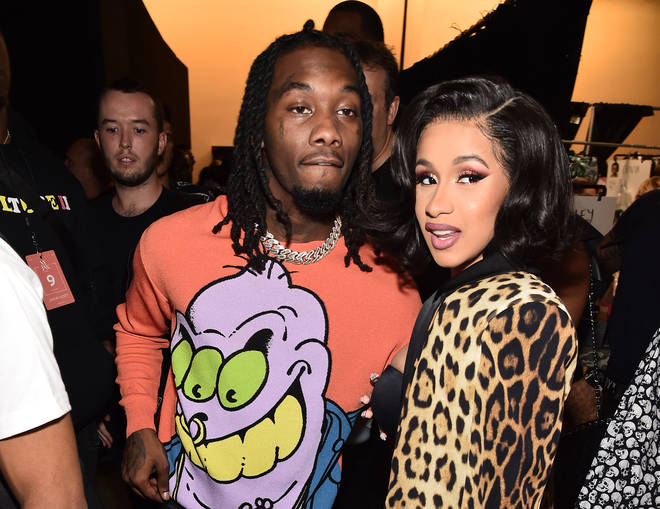 Cardi went on to explain how she's definitely going to do something about it, adding, "I don't give a f**k if you don't see me in November, December - I'm getting my t*ts done, I don't give a f**ck". Concluding with the note, "I'm not even going to say surgery, I'm calling it a t***y renovation".
> Download our app to keep on top of all your Cardi B news!
Wow. We'll have to keep eyes open incase of any big changes to come from Cardi B!