Big Shaq – 'Man's Not Hot' (Live At The Jingle Bell Ball 2017)
10 December 2017, 20:44 | Updated: 10 December 2017, 20:47
Hearing 16,000 people all shouting 'skrrrra' at the same time is something you've just got to see!
After 'Man's Not Hot' went viral, Big Shaq became one of the most loveable and instantly quotable artists on the entire planet.
Now he's brought his infectiously catchy anthem to London's O2 for the first time ever and it's fair to say that the ting went OFF!
We don't know where he gets all the energy to bound about the stage or how he manages to do it in the hefty jacket, but damn is he the most entertaining roadman we've ever seen.
Big Shaq Jingle Bell Ball 2017 Setlist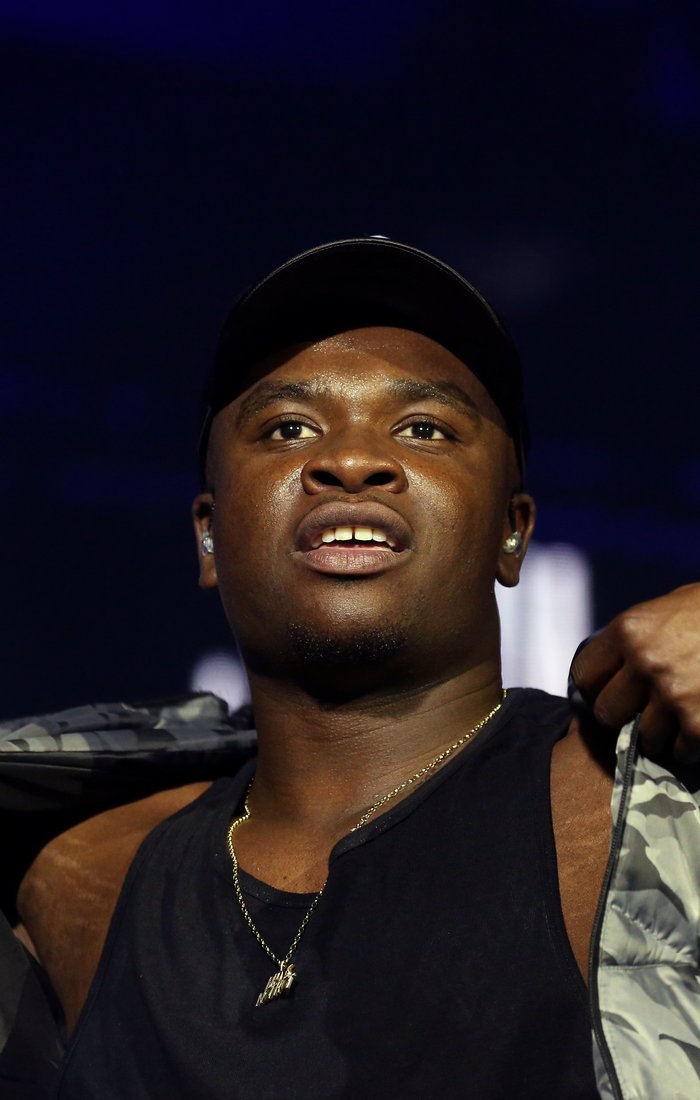 Big Shaq 'Man's Not Hot' Lyrics
Yo big shaq the one and only
Man's not hot
Never hot skrrra skidi kaka boom
2 plus 2 is 4
Minus 1 that's 3, quick maths
Everyday man's on the block, smoke trees
See your girl in the park, that girl is a uckers
When the ting went quack-quack-quack, you man were ducking
Hold tight Asnee(my brother), he's got the pumpy(big ting)
Hold tight my man(my guy), he's got the frisbee
I trap, trap, trap on the phone, movin' that cornflakes
Rice Krispie, hold tight my girl Whitney (perfect)
On the road doin' ten tours, allow my toes
You man thought I froze
I see a peng girl then I pose
If she ain't on it, I ghost
Hah, look at your nose(check your nose fam)
You dougnut
Nose long like garden hose
I tell her man's not hot
I tell her man's not hot
The girl told me take off your jacket
I said babes man's not hot (never hot)
I tell her man's not hot(never hot)
I tell her man's not hot(never hot)
The girl told me take off your jacket
I said babes man's not hot(never hot)
Hop out the four door with the .44
It was 1, 2, 3 and 4(us man)
Chillin' in the corridor, your dad is 44
And he's still callin' man for a draw(look at him)
Let him know, when I see him, I'm gonna spin his jaw(finish)
Take man Twix by force(take it)
Send man shop by force(send him)
Your girl knows I've got the sauce(flexin), no ketchup(none)
Just sauce (saucy), raw sauce
Yo Boom, gah
The ting goes skrrrahh!
Pap, pap, ka-ka-ka!
Skidiki-pap-pap!
And a pu-pu-drrrr-boom!
Skya!
Du-du-ku-tu-ku-pun-pun!
Poom, poom
You dun know
I tell her man's not hot
I tell her man's not hot
The girl told me "take off your jacket"
I said "babes, man's not hot"
I tell her man's not hot
I tell her man's not hot
The girl told me take off your jacket
I said babes man's not hot
Man can never be hot
Perspiration ting, Lynx effect
You didn't hear me did you
Use roll on, or spray
But either way A B C D (alphabet ting)
The ting goes skrrrahh!
Pap, pap, ka-ka-ka!
Skidiki-pap-pap!
And a pu-pu-drrrr-boom!
Skya!
Du-du-ku-tu-ku-pun-pun!
Poom, poom
You dun know
Big shaq man's not hot
I tell her man's not hot
40 degrees and mans not hot
Yo c'mon yo arh in the summer man's not hot(never hot)
Yeah skidi ka pa pa