Scotland, WE GOT YOU!
25 March 2020, 15:28 | Updated: 3 April 2020, 16:21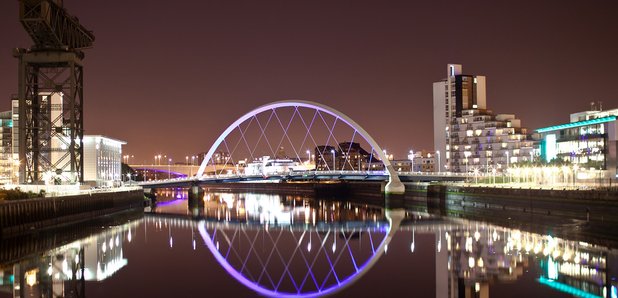 Here at Capital Scotland we are committed to keeping you in the loop during this period.
We also know how important it is to help each other during challenging times.
Take a look at the information on services available across Scotland, including links to support groups and top tips for re-adjusting to working from home.
SERVICES
Advice if you're anxious - If you are feeling anxious about Coronavirus, visit mind.org for advice to take care of your mental wellbeing.
Advice on protecting your mental health during this pandemic.
Advice from youngminds.org for young people who are anxious about Coronavirus.
General NHS advice for helping children dealing with anxiety.
More advice from youngminds.org for talking to children about Coronavirus.
HEALTH AND WELLBEING
https://www.glasgowtimes.co.uk/news/18327045.meet-glasgow-gym-owner-delivering-free-workouts-online-amid-coronavirus-outbreak/
https://www.glasgowtimes.co.uk/news/18325535.glasgow-psychologists-tips-staying-well-mentally-coronavirus-criss/
The latest public NHS information HERE
The latest Government advice HERE
SCOTLAND NHS
SCOTLAND COUNCILS
https://www.westlothian.gov.uk/
https://www.east-ayrshire.gov.uk/Home.aspx
SCOTLAND TRANSPORT
https://www.travelinescotland.com/public-transport
https://www.firstgroup.com/greater-glasgow
Across Scotland thousands join groups to help people self-isolating due to the Coronavirus outbreak.
GLASGOW COMMUNITY: https://www.facebook.com/groups/2941665832561652/
EDINBURGH VOLUNTEERS: https://www.facebook.com/groups/CoronaVolunteeringEdinburgh/
Please note Capital is not responsible for the content of these Facebook groups.
If you know of any others or of any great efforts in your local community, let us know by tweeting @capitalscotland
SCOTLAND BUSINESS ADVICE
https://www.gov.scot/news/covid-19-helpline-for-scottish-businesses/
https://www.scottishchambers.org.uk/
FIND A FOOD BANK
https://www.trusselltrust.org/get-help/find-a-foodbank/
TOP TIPS FOR WORKING FROM HOME
1. Maintain Regular Hours
2. Create A Morning Routine
3. Set Ground Rules For People In Your Space
4. Schedule Breaks
5. Take Breaks In Their Entirety
6. Get Some Fresh Air
7. Don't Hesitate To Ask For What You Need
8. Keep A Dedicated Workspace
9. Use the VPN
10. Socialise with Colleagues
11. 'Show Up' To Meetings and Be Heard
12. Find Time For Training Opportunities
13. Over Communicate
14. Be Positive
15. Don't Be Too Hard On Yourself
16. End Your Day With A Routine