Public File - South Wales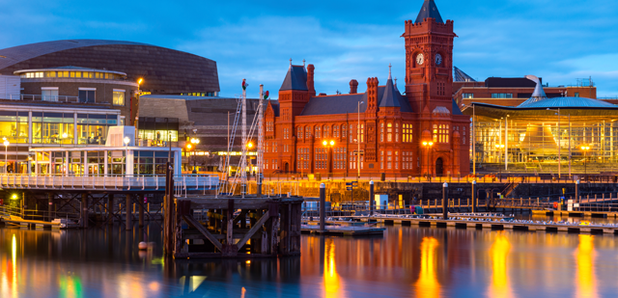 CAPITAL RADIO
Each local commercial radio station in the UK has requirements in respect of its music and local content, such as news, speech levels etc. These requirements are set out in the station "Format", a document issued by Ofcom, the UK's radio regulator. This Public File contains details of the elements that Ofcom regulate, such as music tracks, local news etc. It is intended to give you a better understanding of our output and what we are doing for our local community.
News Bulletin Schedule

Capital FM broadcasts news bulletins on the hour between 5am and 7pm on weekdays. These bulletins contain a full mix of local, national and world stories, along with sport, weather and entertainment news. At the weekend, bulletins containing local, national and world news are broadcast on Capital FM between 6am and 12pm. Between 6am and 7pm weekdays, and 6am and 12pm at weekends these bulletins are produced and presented from our studios in Cardiff. At other times bulletins are produced from our 24 hour newsroom in London.

Click here for current news featured on Capital FM

The News Team
Regional News Editor: Steve Francis
You can contact our South Wales news team on 029 20 94 29 40 or e-mail them at news.wales@capitalfm.com
Communicorp UK Group Head of News and Programming - Neil Sloan

The Programme Schedule
The Capital FM programme schedule can be found here.

Automated Programming:
No programming is automated on Capital Monday to Friday, occasionally other automated output is broadcast on Capital FM for operational reasons.
Amount of local programming each day produced by station:
Capital South Wales' programming is locally produced and presented for 3 hours each weekday.

Ofcom Localness Guidelines and how to complain
Ofcom, the government regulator with responsibilities for local radio, has produced localness guidelines that this station adheres to. These guidelines can be read here.

In addition all local radio stations have written 'formats' that they must follow at all times. You can read ours here

If you have a complaint to make about this station, in the first instance you should contact the Programme Controller at the address below. If you are unhappy with the response you have received, you can complain directly to the regulator, Ofcom. Their website has full details about how to do this: www.ofcom.org.uk/complain/

Station Contact Details
Station Director: Kristy John
Programme Controller: Matt Lissack
Station Contact no. 02920 942900
and our address is:
Capital FM, Red Dragon Centre, Hemingway Road, Cardiff, CF10 4DJ

Events / charities support or coverage
Capital FM supports Global's Make Some Noise, an appeal operated by Global Charities is a registered charity in England & Wales (1091657) & Scotland (SC041475).
All information can be found here.

Recent Programme Highlights
You can hear Capital Breakfast with Roman Kemp on Capital FM every weekday morning between 6am and 10am. Josh and Kally are on-air between 4pm and 7pm every weekday afternoon.

Welsh language
Although we do not broadcast Welsh-speaking programmes, some of our commercials are broadcast in Welsh and we occasionally produce Welsh speaking content for our web site.

Capital FM Playlist is available here
Ofcom can be contacted via post as follows:
Ofcom
Television Broadcast Licensing
(5thFloor) Riverside House
2a Southwark Bridge Road
London SE1 9HA
In addition, viewers can correspond with Ofcom via its website.
Capital TV may from time to time offer viewers the opportunity to enter competitions using Premium Rate Telephony Services.
If you think there is a problem with our Premium Rate Services or would like to make a complaint, please call our customer service line on:
03333 212196
Alternatively, you can write to us. Please send your query to: Premium Rate Manager, Global, 30 Leicester Square, London, WC2H 7LA.
Global, the parent company of Capital TV is registered with the Premium Rate Services regulator, PhonepayPlus. Our registration number is: ORG832-96388-41101.