Public File - East Midlands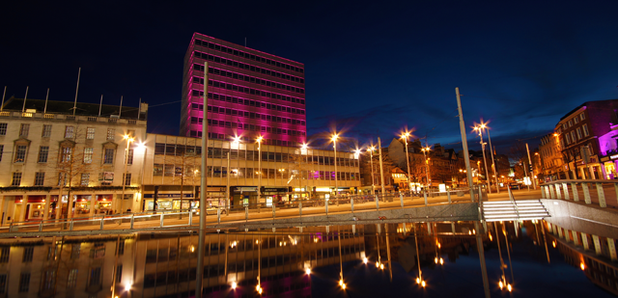 RADIO
Each local commercial radio station in the UK has requirements in respect of its music and local content, such as news, speech levels etc. These requirements are set out in the station "Format", a document issued by Ofcom, the UK's radio regulator.

This Public File contains details of the elements that Ofcom regulate, such as music tracks, local news etc. It is intended to give you a better understanding of our output and what we are doing for our local community.

1. News
Weekdays: Capital FM broadcasts news bulletins hourly from 0500 to 19.00. These bulletins contain a mix of local, national and world stories, along with local and national sport, weather and entertainment news.
Weekends: Capital FM broadcasts news bulletins containing local, national and world news and sport are broadcast on Capital FM between 0800 and 1200 on Saturdays and Sunday.
Additionally, national bulletins are broadcast at other times of the day.
Capital FM provides local travel bulletins at morning and evening peak times and during weekends when the need arises.

Click here for the latest travel information

2. Recent News stories

Click here for news currently featured on Capital FM.

3. Contact details for the News team

News Editor is Melissa Hancock - Melissa.hancock@global.com
Global Group Head of News is Tim John - Tim.john@global.com

4. The programme schedule:

Capital FM's programme schedule can be found by clicking here

5. The average number of hours of automated programming within weekday daytimes and within daytimes on Saturdays and Sundays.
No programming is automated on Capital Monday to Friday, occasionally other automated output is broadcast on Capital FM for operational reasons.

6. The amount of local programming per day produced by the station
Capital East Midlands programming is locally produced for 3 hours each weekday

7. Ofcom Localness Guidelines and how to complain to Ofcom
Ofcom, the government regulator with responsibilities for local radio, has produced localness guidelines that this station adheres to. These guidelines can be read here.
In addition all local radio stations have written 'formats' that they must follow at all times. You can read ours by visiting the Ofcom Website by clicking here.
If you have a complaint to make about programmes on this station, in the first instance you should contact the Programme Director at the address below. For advertising complaints contact the Managing Director. If you are unhappy with the response you have received, you can complain directly to Ofcom. Their website has full details about how to do this and can be found by clicking here.

8. Station Contact details


Our address is:
CAPITAL FM, Top Floor, Chapel Quarter, Maid Marian Way, Nottingham, NG1 6HQ

Contact Numbers
You can contact Capital FM via our Contact Us page
Switchboard: 0115 873 1500
Studio phone-in: 0345 250 5555
Capital FM News: 0115 873 1520
Capital FM Studio text number: 83958- start your message with the word HIT (Texts charged at standard rate unless otherwise stated on air)

Events / charities support or coverage
Capital FM supports Global's Make Some Noise, an appeal operated by Global Charities is a registered charity in England & Wales (1091657) & Scotland (SC041475).
All information can be found here.


10. Recent programme and/or news highlights
This website covers many of the highlights covered by Capital FM - for full details please look through our on air and photo section and Events section in which many of the activities are featured.


11. Any other issues or areas of interest likely to impact on localness
There are no current issues that impact on the localness of Capital FM.

12. The station's playlist
Capital FM plays the latest Hit Music for the East Midlands. Details on our current playlist can be found here.