Man Jailed For Crowbar Street Assault
3 September 2018, 14:29 | Updated: 7 September 2018, 08:13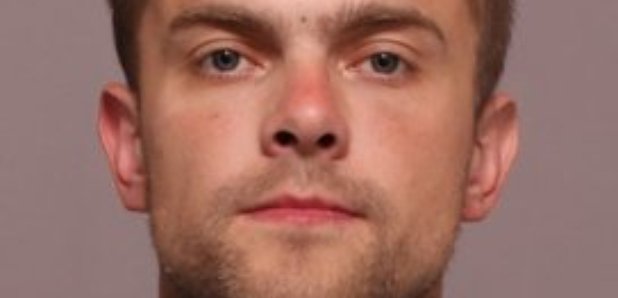 A man who brutally attacked another man with a crow bar in a Leicester street has been jailed.
Dawid Rzeszowski, 28, of no fixed address pleaded guilty to Section 18 GBH with intent, Section 20 GBH without intent and possession of an offensive weapon today (Monday 3 September) at Leicester Crown Court.
Rzeszowski was sentenced to seven-and-a-half years for Section 18 GBH with intent and a further 18 months for Section 20 GBH without intent. He will serve the sentences consecutively, meaning a total sentence of nine years.
He received no separate sentence for possession of an offensive weapon.
At around 6pm on Friday 11 May this year, Rzeszowski approached the 50-year-old victim, who was known to him, in the street in Marshall Street.
Rzeszowski produced a crow bar which he had concealed up his sleeve before starting to hit the victim to the head and leg with the tool.
A friend who was with the victim at the time tried to help stop the attack but was also assaulted by Rzeszowski. Minutes later, Rzesowski ran off from the scene of the incident.
The seriously injured victim sustained a fractured skull and a bleed on the brain for which he had to have specialist surgery. He also has had surgery to a repair a broken bone in his leg.
The friend, a 41-year-old man, sustained a broken thumb and a minor head injury.
Rzesowski was arrested by police a number of days later responding to a report of an unrelated theft in nearby Tudor Road.
PC Owen Bird, the investigating officer, said: "Rzeszowski is a dangerous individual who carried out a particular nasty attack in broad daylight in a busy street. He was intent on causing serious harm to his victim and gave no thought to injuring even those who he didn't know coming to his aid.
"The victim was left with some significant injuries and he is extremely lucky he didn't lose his life.
"I would like to praise his friend for his bravery for trying to intervene in the attack and also the members of the public who came into the street and assisted by giving the victim first aid."
Detective Sergeant Lisa Ariss, who oversaw the investigation, also wished to thank the members of the public who helped the victim following the attack and assisted the police and emergency services at the scene.
She added: "Their co-operation was invaluable during our investigation into a ferocious and unprovoked attack in broad daylight on a street where families live.
"With the assistance of the public and a thorough police investigation, this dangerous offender has been brought to justice."