Drugs raids carried out across Birmingham
11 February 2014, 09:04 | Updated: 11 February 2014, 09:20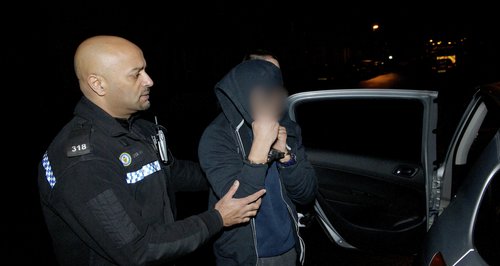 Today, is day three of a major operation to get drug dealers off the City's streets with forty properties being targeted for drugs raids in North Birmingham over the last three days.
Over 100 officers have been involved in the operation and a total of thirty six people have been arrested on suspiscion of drug dealing with being charged with conspiracy to supply class A drugs.
A large quantity of cash and a gun were also seized as a result.
Officers say they are now offering support to people with addiction issues and have described modern drug dealing as a takeaway service.
Chief Superintendent Rachel Jones, from Birmingham North Police, said: "This operation is just the next step of our efforts together with key partners across Birmingham to tackle drugs in our neighbourhoods. We know the damage drugs and their use has on communities.

"The issue of drug dealing and use comes up time and time again in a lot of community meetings and in discussions that local officers have with local people. We have spent a considerable amount of time collecting all the information available to us.

"We are really committed to this operation and making sure it works on behalf of all the people in Birmingham that we serve. We want crime in our neighbourhoods to continue to fall and for our residents to feel safe. Communities working with us have told us they want this change and together we can continue to make it happen.

"We understand that tackling drugs is more complex than simply arresting drug dealers. That is why the Birmingham No Deal campaign involves working hand-in-hand with partner agencies such as diversion services, to help drug users break free from addiction through gaining access to treatment programmes."