Zara Larsson Hits Out After Chris Brown Fans Slam Her Female Empowerment Post
9 March 2018, 12:06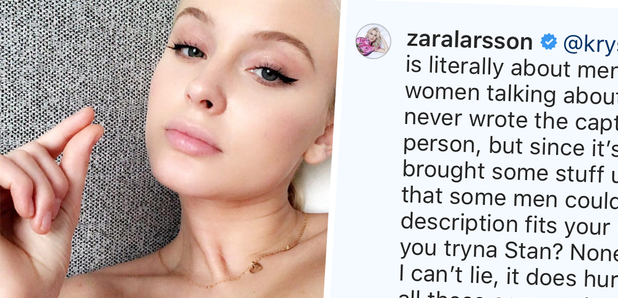 "I never wrote the caption about a specific person, but since it's women's day I brought up some stuff up on an earlier post that some men couldn't handle."
During the recent 'International Women's Day', plenty of celebs took to social media to share pics of the women who inspire them or write words of female empowerment to spread the message of equality for all.
One of those was 'Lush Life' singer Zara Larsson and the Swedish star posted a strongly worded message of support for women everywhere on her Instagram, but it seems that there were a section of Chris Brown fans who weren't too happy about it.
> Zara Larsson Shut Down A Fan On Stage For Making A Sexual Request During Her Wireless Festival Set
Zara has had previous with Chris Brown: he previously called her 'wack' and a 'stinky butt' after she labelled him 'trash'. But Chris' fans have now trolled Zara's Instagram once more and she's not having one bit of it.
Firstly, Zara took on all the men who were sending her hateful and negative comments about her previous message of empowerment and alongside the picture above wrote, 'Ugh to you men who choose to get offended every time a women wants to bring up oppression by calling us feminazis. First of all ew. Second: Here's me playing the worlds smallest violin for you. Or measuring your d**k'.
But then Chris Brown fans jumped into the comments and Zara hit back saying, 'Why is there Chris Brown fans in the comments? Help meee. I'm confused? Y'all think this is about him???? Lmfaoooo why would it'.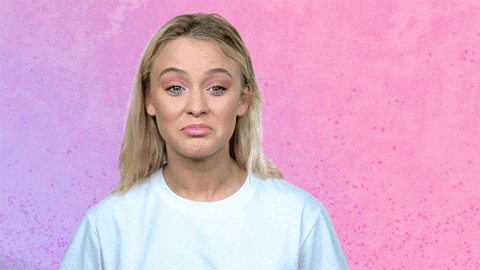 (Gif: Giphy)

Zara then went and picked out one specific comment from a Chris Brown fan which read, 'Your music still corny as f**k. You probably need some pointers for Chris on how to actually make a bomb song (sic)' and proceeded to hit back.
Her direct reply to the fan read, 'sad. This post is literally about men who can't stand women talking about women's rights. I never wrote the caption about a specific person, but since it's women's day I brought some stuff up on an earlier post that some men couldn't handle.'
'But if this description fits your idol, is that really who you tryna Stan? None of my business. But I can't lie, it does hurt my feelings seeing all these comments of people going out their way to say stuff like you do. Especially from women, cause I would back up any girl over a man any day Maybe that's just me. Focus on yourself. Put on a face mask or something.'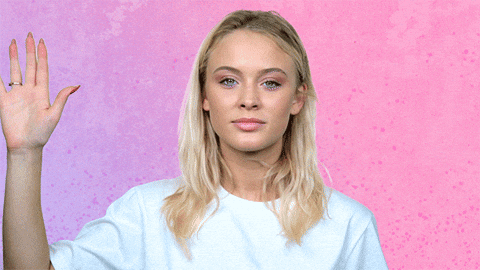 (GIF: Giphy)

Fans were quick to leap to Zara's defence too and took to Twitter to stick up for the 20 year old...
poor zara getting hate for no reason from chris brown stans, she wasn't even talking about him but well if the shoe fits

— mica (@zaraschrry) March 8, 2018
Zara is a literal queen speaking nothing but facts. The fact that their mind immediately went to Chris Brown should tell them something.

— Brit (@CamilaIsMyBaeDo) March 8, 2018
zara larsson openly expressing her hate for chris brown and men and makes good music what's not to like

— #NoKepzonaNoShow (@apriIsdrew) January 6, 2018
> Download Our Fancy New App For Loads More Zara Larsson Chat!
Whilst you're here, check out Zara hilariously trying to pronounce hippopotamus...