The Wanted Open Summertime Ball 2013 With Return Of Nathan Sykes
9 June 2013, 16:44 | Updated: 9 June 2013, 17:14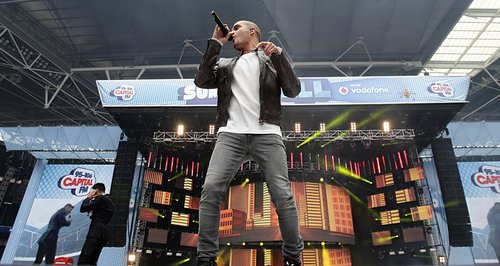 Check out what happened when the 'Glad You Came' stars took to the stage at Wembley Stadium today.
The Wanted opened the Summertime Ball 2013 in terrific style as they treated 80,000 fans to some of their biggest and latest hits and welcomed back band member Nathan Sykes.
The boys were the first act on stage and were on fine form - greeted by hoards of screaming fans.
Performance Review: After a series of pyrotechnics, it was down to The Wanted to open proceedings at the Summertime Ball 2013. Opening with their debut single 'All Time Low', the group bounced around the stage and were in high spirits, smiling and waving to the screaming fans. Next up was 'Chasing The Sun' - the song written by Example - to get the crowd jumping as the boys, minus Nathan, upped the tempo! Jay then took a moment to dedicate 'I Found You' to Nathan, who everyone thought was still recovering from throat surgery.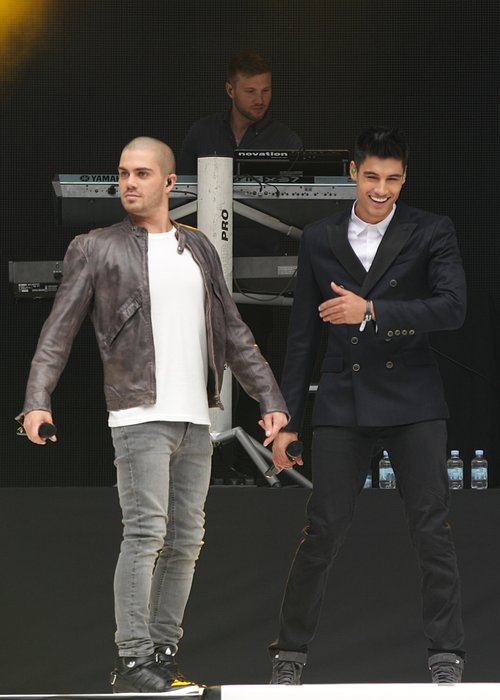 He then rose from the middle of the stage to surprise everyone for his famous solo in 'I Found You' - cementing his return. "It feels so good to be back," declared Nathan after sharing an embrace with his bandmates at the close of the song. Jay also took a moment to thank the support of the the group's fans as well as Capital. The day will now see the likes of PSY, Jessie J, Robbie Williams, Taylor Swift and Ellie Goulding all performing.
The Song When Everyone Was Fangirling: 'I Found You' - It was the moment Nathan Sykes returned to The Wanted and Wembley erupted into rapturous applause.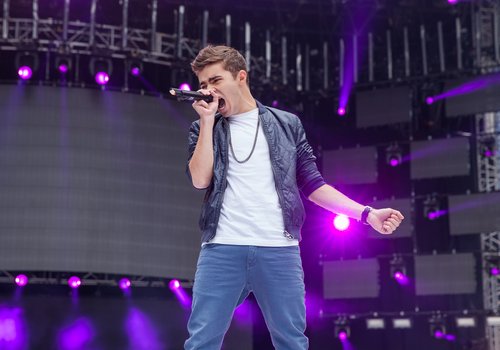 What Were The Wanted Wearing: The boys were on fine form in an array of leather and smart tailored tops, high top sneakers and Siva of course - keeping things extra glam his suit jacket.
The Most OMG Moment: Nathan Sykes' return to the band was the biggest talking point of the day as he was welcomed back to The Wanted following two months out due to undergoing throat surgery.
He returned during the performance of 'I Found You' to deliver his signature solo.
View From The Vine:
Setlist:

'All Time Low'
'Chasing The Sun'
'I Found You'
'Walks Like Rihanna'
'Glad You Came'
In A Tweet: "WelcomeBackNathan."
Keep it Capital for all the action from the Summertime Ball.

On Capitalfm.com, we're bringing you all the latest news, gossip, pictures, videos and performances from the event, and stay tuned to our live blog for the best backstage action.