The Wanted's Siva Regrets Reality Show: "I Was Really Upset"
1 April 2014, 13:11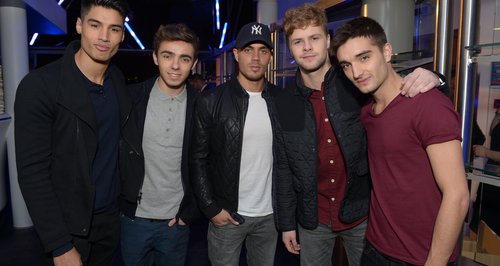 The singer believes that he and his fiancé were "stitched up" on the series.
The Wanted's Siva Kaneswaran has admitted that he regrets taking part in band's reality series 'The Wanted Life'.
The singer explained that the show, which aired on E! last year, played a significant role in their decision to part ways.
"Do I regret doing it? Oh my God, yes! Everyone showed their true colours in that show," he told The Mirror.
"That's where the team element was shaken. It wasn't the Wanted team anymore. Everyone was thinking of themselves. It doesn't matter how close you are to someone - it's amazing what people can do to get you agitated."
The star also felt that he and his fiancée Nareesha McCaffrey were "stitched up" on the show when they were labeled as "the boring couple".

"We got stereotyped as the boring couple but we were staying up as late as everyone else every night," he said. "She was stitched up, big time, and I felt responsible."

"Afterwards, I was really upset. I never wanted anything out of it for myself. I was in it for the team, for the band."
Kaneswaran has since insisted that the band have set their differences aside for their tour, adding: "We've all agreed to move forward for the good of things. We all spoke and said, 'Let's just get on with it'. We came to a consensus together to push forward and get our heads down, and focus on the music."
The UK leg of The Wanted's 'Word Of Mouth' tour closes in Nottingham tonight (8th March) and continues in the US on April 8.