The Wanted Congratulate Siva Kaneswaran On Engagement News
11 December 2013, 11:12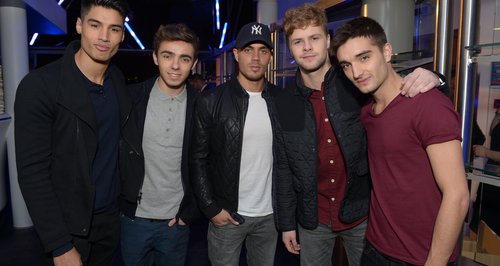 The 'Show Me Love' singer has been sent well wishes by bandmate Tom Parker after confirming the news.
The Wanted's Siva Kaneswaran has been congratulated by his bandmates after confirming news of his engagement this week.
The 'Glad You Came' star confirmed the news on Twitter after proposing to shoe designer Nareesha McCaffrey at his birthday celebrations recently.
"Happy to confirm that Nareesha and I are engaged!" Siva posted to confirm the news this week. "We are over the moon. Thank you for all your loving messages.
"Just got to say I'm totally over the moon for @SivaTheWanted and @Nare_esha," Tom Parker from The Wanted tweeted this week. "I'm expecting a position as brides made ;) x."
The Wanted launch their new album 'Word Of Mouth' two months ago.