The Wanted Say New Reality TV Series Is "Fun To Watch" – Audio
19 June 2013, 10:08 | Updated: 19 June 2013, 10:16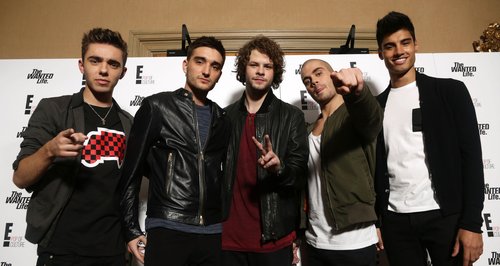 The 'Glad You Came' stars speak to Capital FM about the UK launch of their show The Wanted Life.
The Wanted have been speaking about the experience of watching themselves on TV during their reality show The Wanted Life and admitted it's quite a surreal experience.
The 'Gold Forever' stars were speaking to Capital FM at the UK launch of the show – which hits TV screens Monday 24th June.
"I've actually only watched the first episode and it's actually quite traumatic to watch your normal life but sort of framed in a television show," explained Jay McGuiness.
He added: "Lots of fun to watch but when everyone's watching – they're sort of cringing at loads of stuff that was going on."
Listen to The Wanted speaking to Capital FM's showbiz reporter Kevin Hughes at the launch of their E! reality series below:
The Wanted talk about watching their reality show
Their new single 'Walks Like Rihanna' will also be released this Sunday (23rd June) and you can pre-order the track right here.