The Wanted Say New Song 'Walks Like Rihanna' Is "Stripped Back And Pure Pop"
26 April 2013, 11:18
The 'Gold Forever' stars also announced when they will be releasing the music video for the track.
The Wanted have described their brand new single 'Walks Like Rihanna' as "stripped back to pure pop".
Singer Tom Parker explained that the group are "really excited" about their latest release and also teased details about the official video.
"We are really excited about this single," he stated. "We feel it's a little different from the usual Wanted sound, we've stripped it back to pure pop, it's just a feel good, fun track.
"Fun is a good word to describe the video too. Let's just say it's got a lot of character."
The band describe the promo as taking a "tongue in cheek look at what being in a boy band is all about" and revealed fans can see the video on 7th May.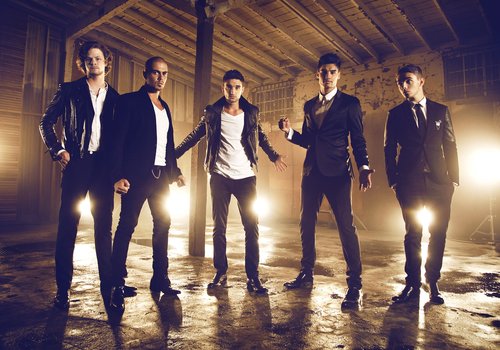 The song is produced by Dr. Luke – who has previously teamed with the likes of Katy Perry, Pink and Kelly Clarkson.
The Wanted's new single 'Walks Like Rihanna' will be released on 23rd June and follows on from their appearance at this year's Capital FM Summertime Ball.