The Wanted "Proud" To Welcome Back "Little Brother" Nathan At Summertime Ball 2013 – Audio
10 June 2013, 10:52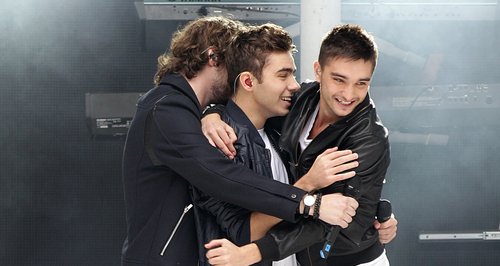 The 'Glad You Came' star returned for the first time from his throat surgery yesterday.
The Wanted have said they were incredibly "proud" to welcome back Nathan Sykes to the band at the Summertime Ball 2013.
It was the first performance from the star since undergoing throat surgery two months ago and Jay McGuiness told Capital it's been tough touring around without their fellow member.
"We've like gone round the world without our little brother, so to have him back today at such a huge gig – I was so proud to see him sing in the middle of that huge arena – it was great," he said.
Max George shared those sentiments and praised his solo performance during 'I Found You' – the moment he made his return.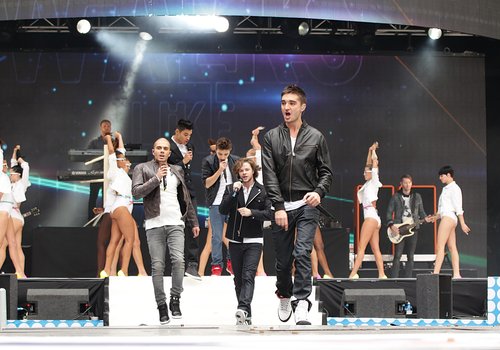 "It really was, I stood there and I got goosebumps. I thought he did an amazing job. It was great to have him back," he added. "I think a moment that none of us, but definitely he, will never ever forget."
Tom Parker also spoke about the array of emotions that were going on backstage before their opening performance.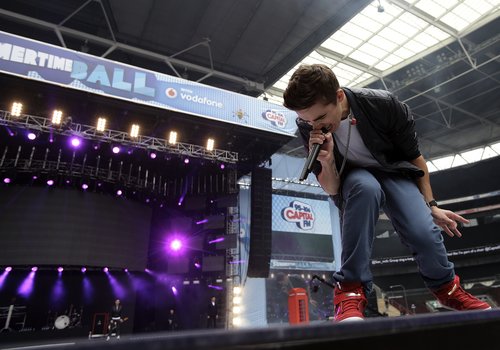 "He felt like really emotional before he went on. He was going through different emotions, he was nervous, he started crying at one point," the Bolton star confessed. "Then I saw him come up and it was like 'Woah, this is an amazing moment. And I got goosebumps all over my arms."
Listen to The Wanted talking to Shobiz reporter Kevin Hughes about the return of Nathan Sykes at the Summertime Ball below:
The Wanted chat about the return of Nathan to the group
Keep it Capital as we recap all the action from Wembley Stadium in our Summertime Ball area.

Tune into Capital TV, on Sky channel 388 and Freesat 517, tonight (10th June) from 7pm for all the best bits from the Summertime Ball.