The Wanted's Nathan Sykes On Ariana Grande Romance: "The Fans Have Been Great"
5 November 2013, 12:56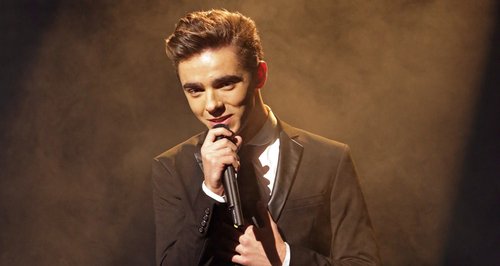 The 'Show Me Love (America)' singer says he and Ariana ignore any negativity they read about their romance.
The Wanted's Nathan Sykes says the band's fans have been "great" in their response to his relationship with Ariana Grande.
The pair went public with their romance a few months ago, and Nathan says the couple have had some "nice comments" from most fans, and tend to ignore any negatively about their relationship.
"The fans have been great," Nathan told The Metro this week. "People have opinions, which they're entitled to, but I'm a believer in, 'If you don't have anything nice to say, don't say anything at all.'
"Me and Ariana are at the stage where if people don't like it, they should go and concentrate on their own romances," he explained. "We've had nice comments but as far as the one per cent who don't have anything nice to say, don't say it!"
This week saw The Wanted performing both 'I Found You' and 'We Own The Night' live on Good Morning America to celebrate their new album release.
US singer Ariana has also spoken out about her romance with Nathan recently, describing herself as the "happiest" she's ever been.
The Wanted's new album 'Word Of Mouth' is available to buy now.