The Wanted Thank Fans For "Really Special" Time In Mexico Ahead Of New Album Launch
30 October 2013, 12:38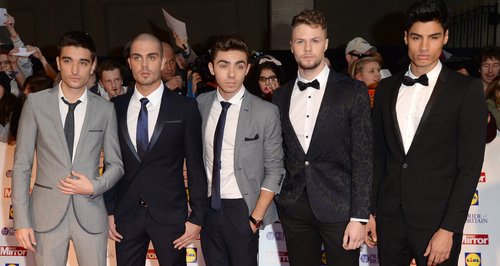 The UK band say they have had an amazing trip out in the country on their first visit there.
The Wanted have thanked fans for an "incredible" time while visiting Mexico for the first time this week to promote their music.
The 'We Own The Night' five-piece flew out to Mexico fresh from their live performance on The X Factor UK over the weekend, just one week before they return with new album 'Word Of Mouth'.
Both Tom Parker and Nathan Sykes took to Twitter after performances in the country this week to praise their fans over there for all of the support, and described their time in Mexico as "really special".
"It's quite hard to describe the feeling that Mexico has had on me," Tom tweeted last night (29th October). "For a country we have never visited, the support has been incredible.
"Thank you to every single person that came and supported tonight. It means the world to us!!" he later added, while Nathan posted: "Just got in bed. The gig in Mexico City was really special tonight!! Think it goes down as one of my favourites!"
The band launched new single 'Show Me Love (America)' at the weekend and their album 'Word Of Mouth' is out 4th November.