The Wanted Blindfold Tom As They Play Guess The Food Game On Capital FM – Video
15 September 2013, 21:33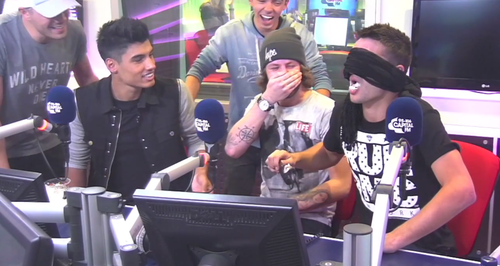 Watch the boys get left in hysterics as their bandmate attempts to figure out what's being put in his mouth.
The Wanted took advantage of their bandmate Tom Parker during a game of guess the food this week on Capital FM.
The 'Walks Like Rihanna' stars were guests on Max's show earlier today (15th September) and blindfolded the Bolton-born singer for the game.
Max, Siva, Jay and Nathan were left in huge hysterics as they played pranks on their bandmate with various items of food.
Watch Tom Parker attempt to guess what his bandmates are putting in his mouth during the game on Capital FM below:
Meanwhile, this week also saw the group debut their new single 'Show Me Love (America)'.
The track is taken from their forthcoming third studio album 'Word Of Mouth' – which is released on 4th November.