Robbie Williams Raps To AC/DC In Behind The Scenes Tour Video
30 May 2013, 11:04
The 'Candy' singer has released a rehearsal video for his tour, in which he can be seen rapping to a classic AC/DC song.
Robbie Williams can be seen rapping to AC/DC in a rehearsal video for his upcoming tour, which shows the singer practising at his home in Wiltshire.
The 'Different' singer is seen rehearsing for his 'Take The Crown' tour in the video, which will begin on 14th June in Dublin and feature Olly Murs as a support act.
In the video, Robbie is performing the rap from his song 'Kids' over a version of the AC/DC 'Back In Black' track.
Om, the robot figure that featured on the Take That 2011 'Progress' tour, is also seen in the 'Be A Boy' singer's garden in the video.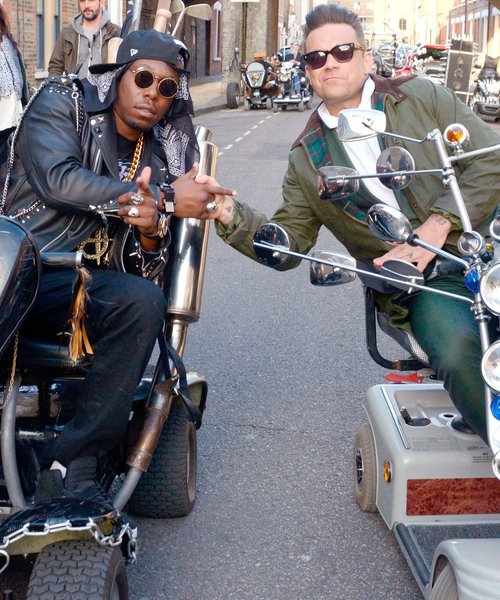 The star has recently collaborated with Dizzee Rascal on his song 'Goin' Crazy' which is set to be released on 17th June.
Robbie will also be playing at the Capital FM Summertime Ball on Sunday 9th June at Wembley Stadium.