Robbie Williams Reveals Lyrics From New Song He's Written For Daughter Teddy
24 June 2013, 12:39
The 'Let Me Entertain You' singer opens up about the track which talks of his former demons.
Robbie Williams has shared some of the lyrics from a new song he's penned for daughter Theodora Rose – affectionately known as Teddy.
The 'Angels' singer is currently working on a new swing solo album and told an Australian magazine that the new track will speak about his former past to his first child.
"It goes, 'Sit down, close the door I think it's time you knew the score, why you feel weird'," he revealed. "One day you'll be told about, how Daddy let his demons out, yeah he makes them scream and shout.
"So what better when you're old enough, and you're out on your own and stuff, if you start losing hold of love."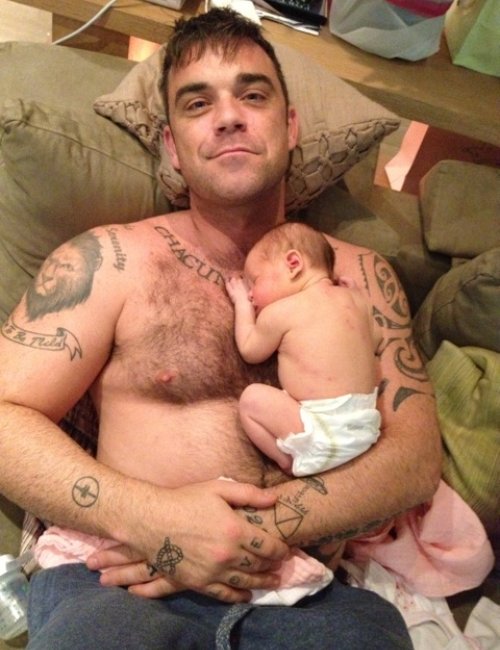 Robbie became a father for the first time last September and has taken his family out on the road for his 'Take The Crown' stadium tour.
Support act Olly Murs has also this week revealed how he would offer his babysitting services to the singer in order to let him go on a romantic date with wife Ayda.