Robbie Williams Says He Can't Wait To Embarrass Daughter Teddy When She's Older
17 June 2013, 14:25
The 'Let Me Entertain You' singer speaks about intimidating future boyfriends of his first child.
Robbie Williams has been speaking about parenthood and said that is planning on becoming an embarrassing father.
The 'Angels' singer told the Daily Star that he is looking forward to "intimidating" any potential boyfriends of his daughter.
"When my daughter brings home her first boyfriend I'll be so intimidating that he'll run away," he declared. "But I'll be embarrassing as well just to have a bit of fun."
Robbie and wife Ayda welcomed their first child back in September last year and called her Theodora Rose – affectionately known as Teddy.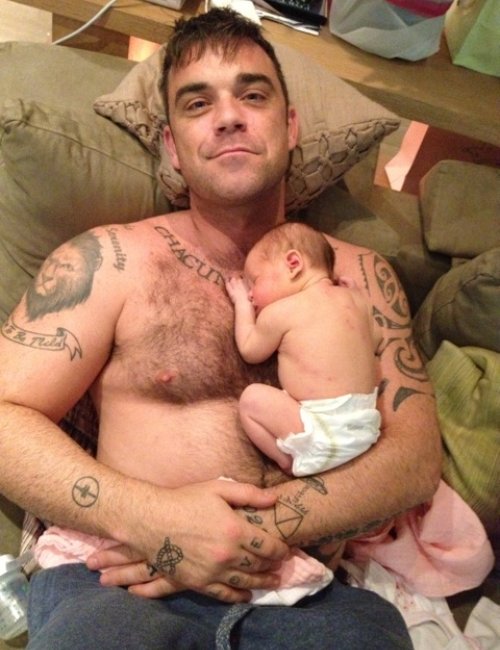 Meanwhile, the singer has also been speaking about boyband sensation One Direction and said the artists share a common love for bad tattoos.
When pressed who he thinks has the worst, he joked the 'Little Things' stars have some "horrendous" designs.