Rak-Su's New Saucy Lyrics Have Caused A Stir Amongst Fans
21 May 2018, 15:56 | Updated: 21 May 2018, 17:06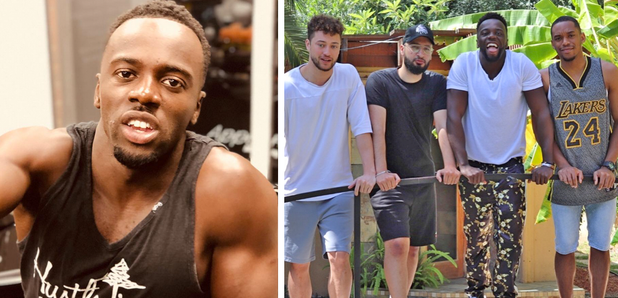 The X Factor winners are set to release their debut album in 2018 and band member Ashley just teased some seriously saucy lyrics!
Having brought their brilliant original songs to the X Factor every single week, we got used to seeing Rak-Su's epic talents on show. It's been a while since we heard new music from the foursome, but that could all be about to change.
After sharing snaps from inside the studio and exciting fans with talk of new songs and a debut album, which are all set to drop this year, Ashley has now teased us with some brand new lyrics - and they're seriously NSFW!
> Is Cheryl Collaborating With Rak-Su And Naughty Boy On New Music?
In a tweet to his 23,000+ followers, Ashley tweeted, 'After hours, us alone in the room / Consumption, be my bride im your groom / No hesitation, you touching me im feeling you / Instant levitation / I fill you up like a Balloon'.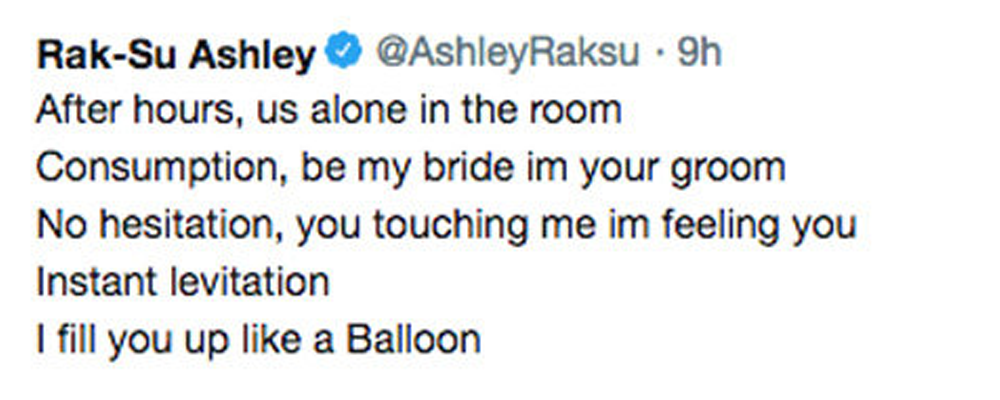 Talk about lyrics to get you hot under the collar! These sound like a far cry from the lads' debut single 'Dimelo' although we're definitely here for it.
Whilst the lyrics were pretty hot, it turns out that they were supposed to be even hotter because Ashley went on to reveal that he'd actually made a mistake when writing his tweet (we'll blame autocorrect Ash!).
Taking to Twitter once more, the Rak-Su lad revealed, 'I mean it was legit meant to be consummation... not consumption', making the whole thing even more suggestive.
I mean it was legit meant to be consummation... not consumption

— Rak-Su Ashley (@AshleyRaksu) May 20, 2018
Fans were quick to share their reactions to the lyrics, with one writing, "I'm telling your mother about these lyrics," whilst another follower commented, "Ashley keep it PG".
Other fans called for Ashley to have a time out after he admitted his error and tbh the whole thing has just got us super excited to hear new music from the lads.
Ash u need a time out now

— Mal♡ (@xo_mal_ox) May 20, 2018
time out ash!

— jasmine (@jasmineraksu) May 20, 2018
what's consummation i think I need to search it up?? x

— RAKSU X FACTOR WINNERS (@araksu757) May 21, 2018
> Download Our Free App For Loads More Rak-Su Music!