PSY Confirms Title Of New Song 'Gentleman' And Promises Another Dance Craze
3 April 2013, 09:54 | Updated: 3 April 2013, 12:19
The K-Pop star has been teasing further details about the follow-up to 'Gangnam Style'.
PSY has confirmed that the title of his forthcoming new single will be 'Gentleman' and told fans to expect a new dance to accompany the track.
The K-Pop star rose to fame in 2012 with 'Gangnam Style' and the viral video which featured the famous horse dance.
"I've been working and reworking on it continuously and I think the latest version will be the final one," he told Korean TV this week.
''This is another very rousing song. Its title is 'Gentleman'. The dance is one known to all Koreans but new to foreigners. This will be presented in PSYstyle.''
PSY previously revealed that he would be debuting the song at a special live streamed concert event called 'Happening' on 13th April.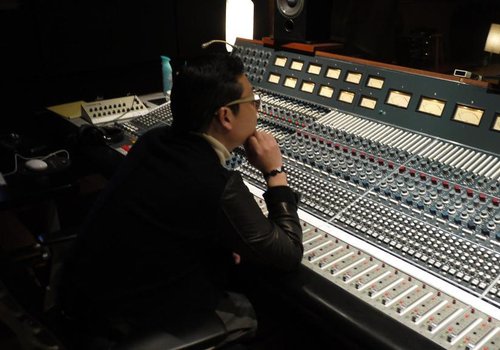 'Gangnam Style' earned the singer a host of accolades including Best Music Video at the MTV EMAs and became the first video to hit one billion views on YouTube.
A host of celebrity stars from the world of music including Liam Gallagher and Dave Grohl have also expressed their love for the track in recent months.