John Newman Says He "Studied" PSY's 'Gangnam Style' To See Why It Was So Successful
8 July 2013, 16:53
The 'Love Me Again' singer says he has a great appreciation of pop music and the ways modern artists work.
John Newman has confessed that he studied PSY's smash viral hit 'Gangnam Style' in a bid to work out why it became so successful.
The 'Feel The Love' singer told MTV UK that he loves "studying" pop music and the ways in which modern artists work.
"I really appreciate listening to pop music, studying pop music and what modern artists do," he said.
"Like Gangnam Style and see why these things are so successful - what people like about these tracks that makes it go so mental and I still can't work it out."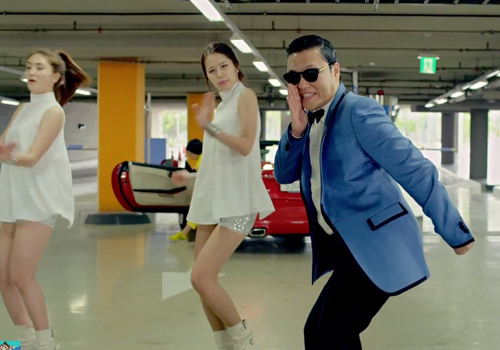 The star recently released his debut single 'Love Me Again' and has been teasing his album telling fans that it will echo Adele and be full of classic singles.
Both John and PSY were also on the line-up of last month's Summertime Ball 2013 at Wembley Stadium.