PSY's 'Gentleman' Music Video Hits 140 Million YouTube Views In Four Days
18 April 2013, 10:28
The follow-up to 'Gangnam Style' is well on the way to reaching the same milestones as his previous smash.
PSY's new single 'Gentleman' has seen its official music video hit reach over 140 million YouTube views in the first four days since its release.
The promo was released on Sunday and broke the VEVO 24 hour record – previously occupied by Justin Bieber's 'Beauty And A Beat' with an additional 12 million views in the same time.
The promo has been one of the most highly anticipated of the year following the success of his 2012 viral smash 'Gangnam Style'.
The video sees the K-Pop singer playing pranks on unsuspecting individuals as he pushes every button in an elevator, pulls away a girls chair and causes havoc in the gym.
PSY also debuted the song during a streamed concert in South Korea.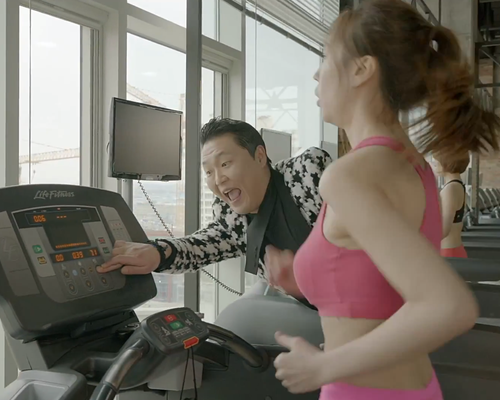 He gave a rendition of Beyonce's 'Single Ladies' at the event – wearing a red leotard.
Meanwhile, PSY has also launched a new competition to find his own personal chef for his upcoming tour.
Check out the video for 'Gentleman' here.