PSY Explains Meaning Of New Song 'Gentleman' And Admits He's An "A******" In The Video
30 April 2013, 12:59
The 'Gangnam Style' singer speaks about the promo to his latest single.
PSY has confessed that he knows he comes across as "an a******" in the video for his new single 'Gentleman'.
The K-Pop star unveiled the follow up to 'Gangnam Style' with a hilarious promo in which he plays a series of pranks on females.
"Yeah, in that video, I'm an a******. Excuse my language, but I cannot say anything else, I'm an a******," he told MTV News.
He also revealed that he loves a twist in a video and something that is guaranteed to attract attention.
"When I am composing a song and making a video, I really love that kind of twist; if I make a video where I keep saying 'I'm a gentleman,' and you know, I'm being [polite], that's not going to be fun," he said. "I want a twist."
One scene even sees PSY passing wind into his hand before putting it into someone's face.
"But sometimes the twist is too much," he continued. "Like, after seeing the video, there are some things that are too much, like, farting, that's too much, I know that. It's nasty."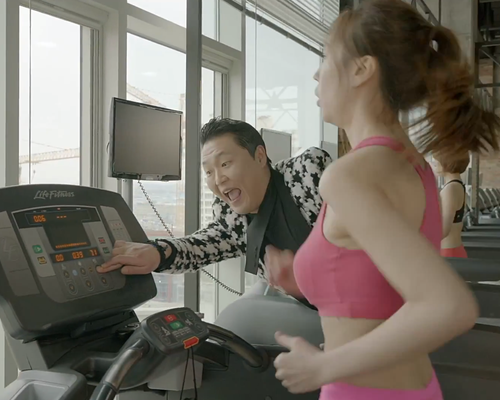 He also spoke about the meaning of the track, which has gone on to hit over 200 million views.
"It's a song about telling to a lady that you're a gentleman ... I keep saying I'm a gentleman, but it's not enough, so I'm also saying 'I'm going to make you sweat, I'm going to make you wet,'" he said. "I am saying 'Wet Psy!' — like a lot of hip-hoppers saying 'West Side!' — And then I keep saying 'I'm a gentleman.'
"I'm convincing a woman over and over that I'm a gentleman, but sometimes I'm wet."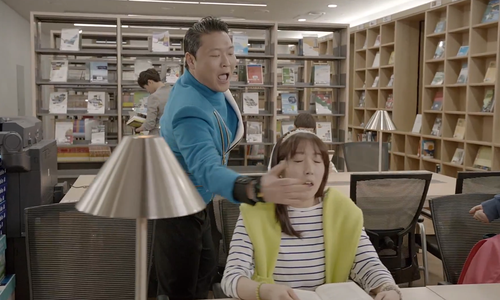 PSY also recently revealed how the week leading up to the release of the song was "the worst week" of his life as he worried about becoming just a one hit-wonder.
He will also be at Wembley Stadium this summer for Capital FM's Summertime Ball on a line-up that includes the likes of The Wanted, Robbie Williams and Taylor Swift.