Who Is Not3s? Rapper's Hits With Mabel, Real Name, Net Worth And Instagram Revealed
3 July 2018, 15:57 | Updated: 5 July 2018, 16:33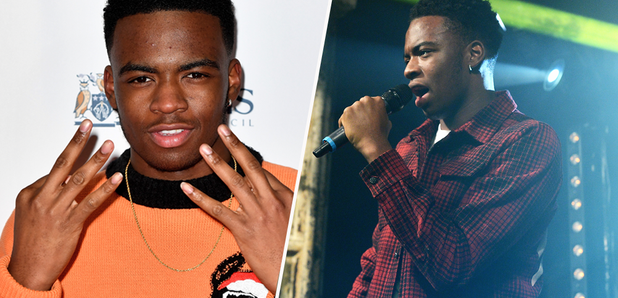 The 'My Lover' rapper burst onto the scene with his smash hits with Mabel and viral sensation 'Addison Lee', so here's everything you need to know about the Hackney born star, from his age, to net worth, real name and social media handles!
Rapper and Grime artist Not3s has delivered some absolute bangers and shot to fame with such hits as 'Fine Line' and 'My Lover' with Mabel and his viral sensation 'Addison Lee', so, as he's set to play Wireless festival this weekend, just exactly who is Not3s, how old is he and what is his real name?!
WATCH: Jax Jones Rings Stefflon Don To Replace Mabel On His Track... IN FRONT OF MABEL!
What is Not3s real name?
Not3s refuses to disclose his real name to anybody! Oh, and just in case you were wondering how it's pronounced...
MY NAME IS PRONOUNCED NOTES. IT IS NOT "NOT 3sss" OR "NOT 3 S".....

— Not3s (@Not3sofficial) June 27, 2018
He says his name has three different parts to its meaning; money notes, music notes and take note of Not3s... you have been warned!
How old is Not3s?
He's only 20 years old! His birthday is on April 17th, if you wanted to put it in your calender.
What was his breakthrough moment?
Upon releasing hit 'Addison Lee' in 2016, the song became somewhat of a viral sensation with over 10 million view on YouTube, he even performed the track at the taxi company's Christmas party in KOKO London!
Where is Not3s from?
The rapper is from Hackney, London, where he started creating music from around the age of 14, he is also of Nigerian descent.
Not3s most famous songs
Aside from hits 'Addison Lee' and 'Aladdin', Not3s is known for collaborating with Mabel on their huge commerical hits 'My Lover' and 'Fine Line'
What is his net worth?
Gazette has reported that through considerable streaming and live performances, sources suggest he is worth around £140,000 as of 2018.
What are his social media handles?
Instagram: not3sofficial
Twitter: @Not3sofficial
Who is his dream collaboration?
He told Pause magazine his dream collab would be with Ed Sheeran or Shawn Mendes, which works just fine for us!
Download Our Brand New App For All The Latest News About Not3s!