Nicole Scherzinger Flies Out To See Lewis Hamilton For Relationship Talks?
1 August 2013, 08:42 | Updated: 1 August 2013, 08:44
The Formula One star is said to be trying to win back The X Factor judge.
Nicole Scherzinger has apparently flown out to meet ex-boyfriend Lewis Hamilton to discuss their relationship face-to-face this week.
The pair split following a five-year romance recently, with the Formula One ace almost breaking down on TV this past weekend after he dedicated his Hungarian Grand Prix win to his former girlfriend.
The sporting star is said to be doing his best to win back the singer, especially now he has some time away from racing.
"Lewis isn't racing for almost a month and Nicole has some time off from the show so she's decided to fly out to see him," an X Factor source reportedly told the Daily Star. "They've been talking on the phone constantly, and he's made it clear he wants her back."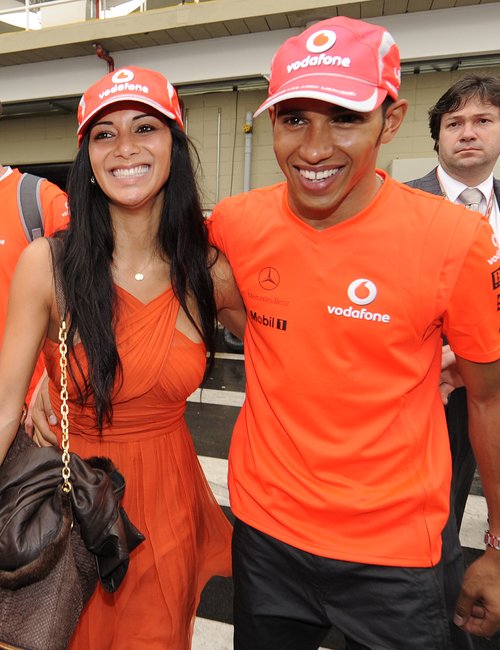 The potential reconciliation came from last weekend, as the insider added: "When he dedicated his Hungarian Grand Prix win to her on Sunday, she was genuinely touched."
Although it's unclear if the pair are likely to get back together "she definitely wants to see him face to face to talk things through."
If things don't work out for the former Pussycat Doll, Olly Murs recently revealed that he would love to ask the newly single star out.