Niall Horan Revealed Which 1D Member Would Bail Him Out Of Jail But Fans Aren't Having Any Of It
7 September 2017, 14:00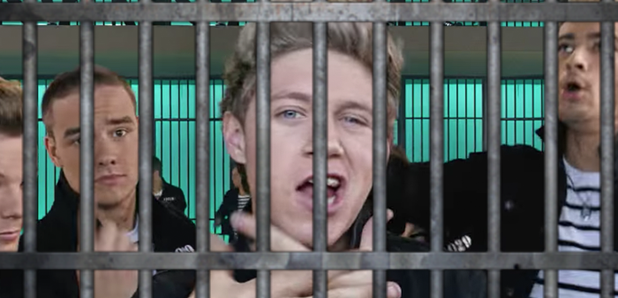 Would he be your first choice?
Let's get this straight, it is highly unlikely any of the 1D boys will ever get locked up...unless being talented af is now a crime right?! BUT theoretically if Niall did end up in jail, who'd you put money on to come and collect him?
> If Niall were in jail...you just know he'd pass the time with the My Capital app. Download it now!
Well, when asked about it, Niall had an answer that surprised many:
VIDEO || "Who would come & get you if you were ever arrested?"

"Louis would. 100%." -Niall

pic.twitter.com/JDxHNqCrra

— 1D Updates! (@OfficialWith1D) September 5, 2017
Niall was quick to reply, revealing, ""Louis would come and get me one hundred percent. The others boys would be too busy."

Adding, "He'd have to get from England if I was arrested here [in Ireland]. It probably would take him ages. He'd probably send me an Uber actually, with cash in an envelope."

> Niall Horan Sung A 1D Classic At His Dublin Gig & The Crowd Went Full #Directioner
Louis would be a pretty sound choice, no doubt about that...however fans aren't convinced!
I think it'll be Niall bailing out Louis first tbh

— Maike (@maikeofficial) September 5, 2017
is that because Louis was already there and knowing it would happen

— Jedi/Directioner (@louisgirl34965) September 5, 2017
Lmao I'm pretty sure Niall will be taking Louis out first

— ALEJANDRA (@ImAleMacias) September 5, 2017
before niall gets arrested he's probably gonna have to bail louis out a few times

— Jo Tomlinson (@jojie_lynn) September 5, 2017
Can we just rewind the clock one more time to remember how incredible 1D's 'History' video was...n'awww.