Ne-Yo Performs A HUGE Summertime Ball 2015 Set... Including A Surprise Pitbull Song Duet!
6 June 2015, 21:43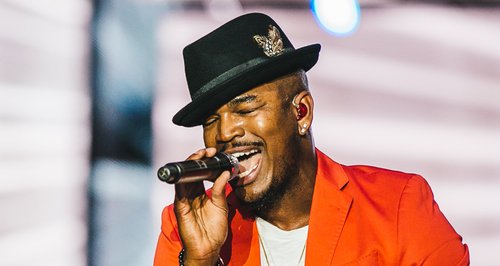 He's smooth as hell and he ALWAYS kills it - Ne-Yo brought the SEXY to the Summertime Ball!
We don't blame you if you needed a lie down after this performance - Ne-Yo ALWAYS turns up the heat with his super-sexy performances, and his turn at the Summertime Ball with Vodafone was no exception!
Ne-Yo brought a MASSIVE eight-song set made up of his new tunes as well as some old classics - he treated the crowds to everything from 'Miss Independent' to 'She Knows' - and you guys knew every word to sing along with him.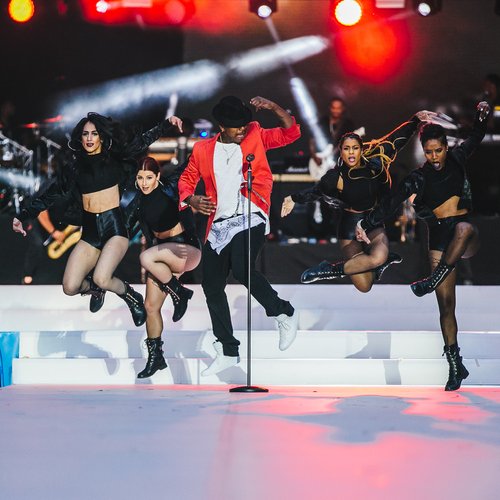 The US star kicked his set off with 'Let Me Love You', hitting the stage in a red suit jacket, white shirt and jeans, along with his trademark fedora of COURSE!
"I'm sorry, I'm looking for a party, I don't know where it's at," Ne-Yo shouted out to the 80,000 fans at Wembley Stadium. "Come on Wembley, where you at?
Next up was his song with Calvin Harris 'Let's Go', which he MORE than held his own for, bringing the rip-roaring chorus blaring through the #CapitalSTB speakers.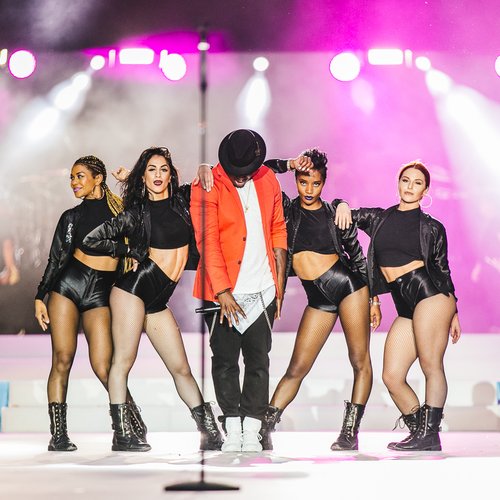 He was FULL swagger throughout the set, and looking so happy when he next followed up with new song 'Coming With You', striding out to the centre of Wembley Stadium.
"Is everybody having a good time? Are you sure? Are y'all ready to go home?" he asked, to boos of course!
Next up Ne-Yo took things VERY old-school - with a medley of some of his first ever solo hits, powering through trimmed down versions of 'Sexy Love', 'So Sick' and 'Because Of Love'.
Next the trumpets arrived to help lighten the mood for 'Miss Independent', taking things TRULY RnB for this Ne-Yo classic.
But his incredible set wasn't over yet... heading into fan-favourite 'Closer'... which IMMEDIATELY got the crowd showing off their next moves, then sequing into his Pitbull team-up 'Time Of Our Lives'... with Pitbull joining him on stage!
The #CapitalSTB star returned to the stage for the SECOND time tonight to join his good mate Ne-Yo for the track, after heading out during Pitbull's own set for 'Give Me Everything'.
After that... it was a case of rounding off one of the BIGGEST gigs of Ne-Yo's career... with his latest single 'She Knows'!
Ne-Yo Setlist - Summertime Ball 2015
'Let Me Love You'
'Let Go'
'Coming With You'
'So Sick'/'Sexy Love'/'Because Of You''
'Miss Independent'
'Closer'
'Time Of Our Lives'
'She Knows'