EXCLUSIVE: Ne-Yo Reveals Why His New Album 'Non Fiction' Is For The Fans
17 September 2014, 11:20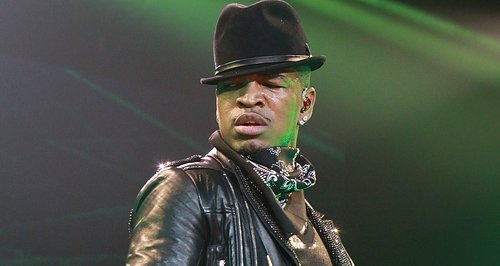 The R&B star explains why the upcoming record is particularly special... and what the title means.
Ne-Yo's new album isn't just for him… it's ALSO dedicated to all of his fans! Find out why below…
The 'Money Can't Buy' superstar drops new album 'Non Fiction' later this month, and stopped by for a chat at Capital this week to explain the title AND reveal the message behind his new music.
Ne-Yo Explains His New Album Title 'Non Fiction'...
"The name of the album 'Non Fiction' is that for two reasons," Ne-Yo exclusively told Max on her show. "Main reason being, this album is a collection of stories, and every single story on this album is a one hundred percent true story, thus the term 'Non Fiction'.
"I did something kind of cool with this album, I reached out to my fans, via social media, and I asked them about their relationships, their careers, their lives, and the stories that I dug the most, I wrote songs about," the R&B superstar revealed. "So this album is not only my album, this album is our album, me and my fans.
In the spirit of allowing them to be part of the creative process this time around<" he added. You know this is [album] number six for me, so I had to do something kind of special.
Ne-Yo is expected to drop new album 'Non Fiction' on 11th November.
You May Also Like…