Ne-Yo Says Media Spotlight Is "Overwhelming" And Offers To Help Justin Bieber - Video
9 March 2013, 08:00
The 'Let Me Love You' star tells Capital FM he hopes the teen star will "get back" to where he needs to be.
Ne-Yo has offered his sympathy to Justin Bieber after the Canadian has endured a difficult week in the media spotlight.
The 'One In A Million' singer told Capital FM that it can be difficult being constantly scrutinised and said being the Canadian pop star must be difficult.
"It can get a bit overwhelming, it really can. Especially when, as an artist, everything you do is put under a magnifying glass," he revealed. "Like the smallest thing you do is the biggest thing in the world because you're in the spotlight because you're in the public eye."
The R&B star continued: "It can get a bit overwhelming, especially to a person that is as much in the public eye as Justin Bieber. Like, I don't get it as bad as Justin does and I've been in the game longer so I can definitely sympathise."
The 'Closer' singer admitted that although he concedes the difficulties which ensue with the job, it is something every artist knows about going in.
"But at the same time, you've got to understand this is the life that you ask for," he declared. "So with that being known and understood, you got to do what you got to do to be able to adapt. Adapt and adjust and deal – that's what it is.
"Be it taking some time away, be it figuring out what it is that you need so that you can be in a place mentally where you can do what it is that you have to do because you got to do it – you're obligated now.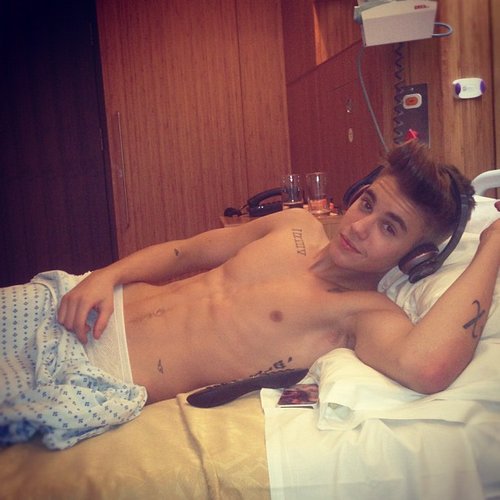 "You begged the world to love you and you said 'yes' – so now you got to deliver. That's kind of what it is."
Ne-Yo took a moment to deliver a personal message to the teen star, who yesterday (8th March) was embroiled in a confrontation with paparazzi outside his hotel in London.
"Shout out to Justin [I] love you to death my G. Whatever it is that you have to do to get back in that place, figure it out my dude – give me a call," he said. "I'll help you figure it out. I've been there – trust me."
Watch Ne-Yo speak to Capital FM's Max about Justin Bieber below:
Justin also faced a barrage of abuse by fans and angry parents of children who watched his first London O2 Arena show this past week after the 'Boyfriend' star showed up on stage two hours late.
He was also seen collapsing on stage this week during one of his performances at the venue and ended up in hospital for "breathing difficulties".
Listen to Ne-Yo's full interview with Max on Capital FM this Sunday night from 7pm.