Ne-Yo On Jay-Z And Beyonce Pregnancy Rumours: "If It's True, It's Fantastic"
16 September 2014, 10:40 | Updated: 16 September 2014, 16:05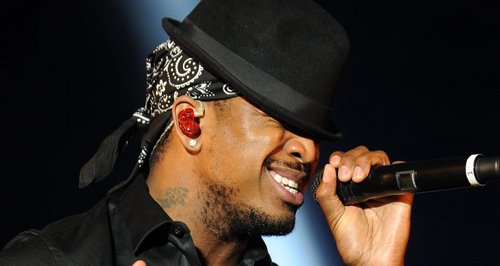 The US superstar says he things it would be amazing for the couple to have another baby.
Ne-Yo says it would be a "fantastic thing" if Jay-Z and Beyonce were expecting another baby, but says he doesn't know whether or not the news is true.
The 'Let Me Love You' singer, who is close to both 'Countdown' singer Beyonce and rap star Jay-Z, says he's yet to hear from the pair about whether this week's tabloid rumours have any truth to them.
Ne-Yo on Beyonce pregnancy rumours...
"Well I will say that it is a rumour, we have not confirmed it yet," Ne-Yo told Max on her Capital show last night (15th September). "Nobody knows it it's true!
"If it is true it's a fantastic thing , congratulations to both of you, if it's true," he added. "If it's true!"
Ne-Yo drops his sixth studio album 'Non Fiction' on 30th September will play a special one-off show at the London Royal Albert Hall on Wednesday 5th November.
What do YOU think? Are Bey & Jay becoming second-time parents? Will little Blue Ivy soon have a brother or sister? Sound off in the comments below...
You May Also Like…