Ne-Yo Says Beyonce Is "Super Down To Earth": "What You See Is What You Get" – Audio
12 March 2013, 08:09 | Updated: 12 March 2013, 10:08
The 'Let's Go' star hits out at claims the Destiny's Child singer is not genuine and talks about working in the studio together.
Ne-Yo has told Capital FM that Beyonce is the same today as she was the first time he ever met her.
The 'Let Me Love You' singer said that the 'Love On Top' star is so "down to earth" and that there is no false persona and "what you see is what you get".
"She's the exact same person she was the first time I met her," the R&B star declared. "She's super dooper down to earth. A lot of people feel like Beyonce would get on TV and put on a front and try to play it up for the camera – she doesn't!
"She's really and truly and genuinely, what you see is what you get."
Speaking about critics of the singer, he added: "People need to lay off with all the stupidness that they're talking about. Who she is, is who you see."
Last week Ne-Yo also revealed that he was thrilled to potentially have two of his penned tracks on the singer's new album after a tracklisting for the record leaked.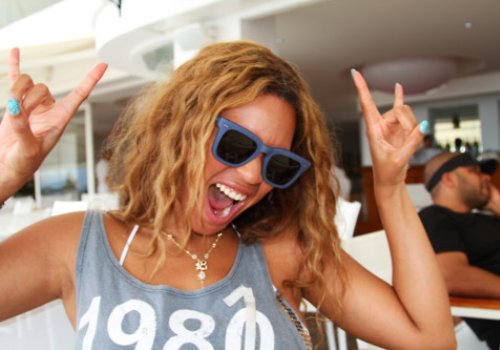 "Beyonce's gonna put out a great album full of great songs and the world is going to love it," he added when asked about the singer's upcoming plans.
Listen to Ne-Yo speaking about working with Beyonce and the singer's personality to Max below:
Ne-Yo talks to Capital about Beyonce
Meanwhile, Ne-Yo also opened up about Justin Bieber's UK visit recently and said he would be willing to help the teen through any personal troubles.
Also, keep it Capital all this week for your chance to win tickets to see Ne-Yo live.