Naughty Boy Feat. Sam Smith - 'La La La' (Official Video)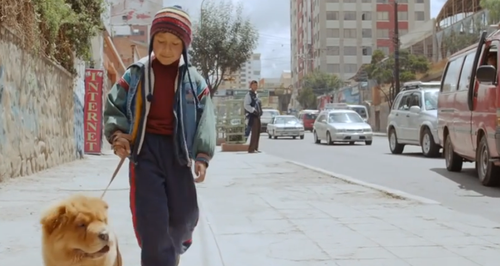 Check out the promo to the Vodafone Big Top 40 number one single right here.
Naughty Boy has gone straight to the top of the Vodafone Big Top 40 with new single 'La La La'.
[[ This video has been removed ]]
Naughty Boy - La La La on MUZU.TV.
The song is the follow-up to 'Wonder' and features vocals from Sam Smith, who previously worked with Disclosure on 'Latch'.
The promo to the track follows the journey of a youngster who is accompanied by his dog and bumps into a variety of characters along his travels.
The song was released on 19th May 2013.