Naughty Boy Opens Up On The Saturdays Feud: "The Way They Reacted Has Upset Me"
27 October 2013, 21:00 | Updated: 28 October 2013, 09:20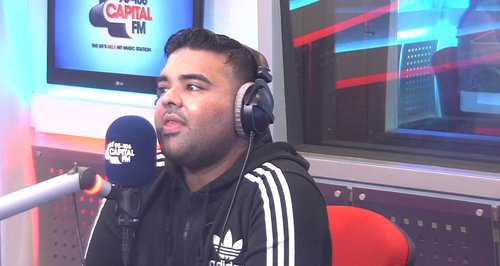 The 'Hotel Cabana' talks about his recent war of words with the girl group.
Naughty Boy has spoken to Capital's Max about the feud which has erupted between himself and girl group The Saturdays.
The producer had made comments during an interview, which upset the girls, and they recently spoke to Max about what frustrated them with the 'Lifted' star's words.
Speaking about what happened, Naughty Boy said: "I was speaking to a journalist. I was speaking about something unrelated to them. It was more about music and my integrity as a producer."
He continued: "The way they've just reacted has actually upset me a bit more because it's not even like they questioned what journalists are like.
"It's not about not liking them – I don't know them."
Watch Naughty Boy's full comments on The Saturdays below:
Naughty Boy recently released his debut album 'Hotel Cabana' and is shortly about to set out on a new UK tour from 12th November.