Naughty Boy Admits He Misses Zayn Malik After Fall Out: "It Was External Influences"
2 October 2015, 10:03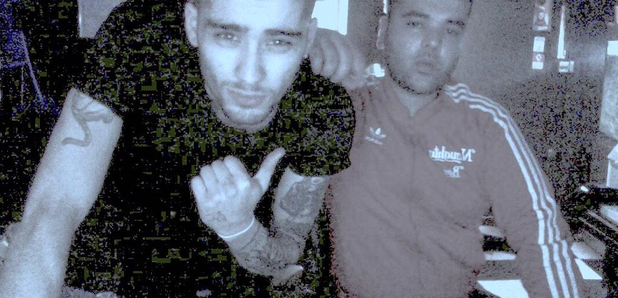 The UK producer says he really missed hanging out with Zayn after their Twitter spat.
Stop it Naughty Boy… you're making us well up here! The UK producer has admitted he misses former BFF Zayn Malik since the pairs VERY public fall out earlier this year.
Naughty Boy and ex-1D star Zayn had a spat on Twitter back in June that seemingly ended their close bond, and the UK producer says he missed Mr. Malik for some time afterwards.
"I did [miss him] for a bit, not gonna lie," Naughty Boy revealed to The Guardian. "I was literally always at his house or here.
"You know what, the thing is, even when you become close with someone, you question everything as well.
"That this is a business so the band splitting up and him leaving, it's an economy," the producer explained. "our friendship was genuine 100%."
"I don't think we actually fell out over the lack of friendship or trust, I think it was external influences."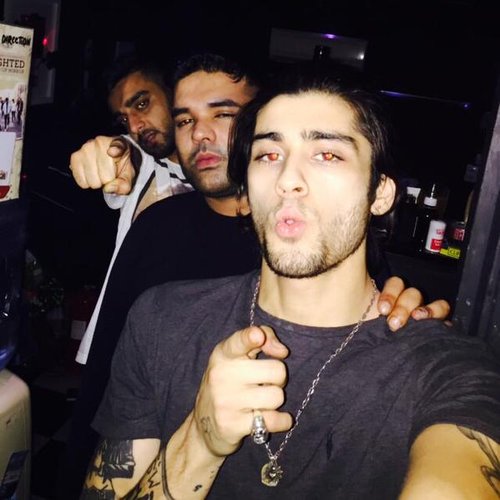 Picture: Twitter
Naughty Boy, who is currently promoting new single 'Runnin' (Lose It All)' featuring Beyonce, recently opened up on his feud with One Direction as well and insisted he wants to put it all "aside" and concentrate on music.
But the 'La La La' producer risks sparking the ire of 1D fans with some of his comments, describing One Direction as being more "like an economy" than a band, but admitting that the spat become "a bit of a circus" by the end.
There was, I got caught up. Do you know what it is? One Direction's like an economy, it's not a band," he revealed on Lorraine recently. "It became like a bit of a circus.
"In hindsight, it's like I went back to high school," the producer explained. "I am not a tabloid guy, I don't want to be in the papers.
"I did [hate it], I want to put that aside and just concentrate on what I do," he added.
Naughty Boy became embroiled in a feud with One Direction, their fans and, eventually, even Zayn Malik himself earlier this year when many pointed the finger at him for being one of the reasons Zayn left the group back in March.
"It was like I went back to primary school, but now I'm working with people like Beyonce, it's like I'm doing my Masters," Naughty Boy added.
You may also like...