Matt Terry Hits Back At Trolls Who Body Shamed Him In An Inspiring Instagram Post
20 November 2017, 15:47 | Updated: 21 November 2017, 12:56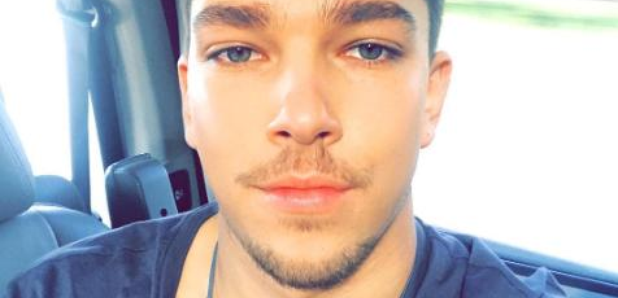 Wise words, Mr Terry!
Body shaming is never cool, but Matt Terry had the perfect response to the trolls when he was in the firing line over people criticising his weight during a his X Factor performance over the weekend.
After his beautiful performance on the show, Matt woke up to some trolls commenting on his social media and body shaming him, but he took to Instagram to post a video of himself in just the same shirt and his pants to hit back.
He posted, "Here we go... I wondered when something like this would happen. So I woke up this morning after my incredible night back at the show to body shaming. I wanted to do a little post to let my fans know that honestly I'm fine.
"I love you guys for standing tall and backing me. You are one hell of a fandom. Here's me, this morning with last nights shirt in my pants... As far as my body, I've always been built, always been that stone heavier than my friends and brothers but guess what I'm HAPPY.
"I think it's easy to forget that not everyone is as confident as they'd like to be, not everyone is happy with themselves but do me a favour and LOVE yourself. Everybody deserves to be loved and don't let negative people stand in your way. Alright?!

"Sometimes cameras and lighting aren't your best mates, and everyone is entitled to their opinion but my advice would be choose your words carefully. It doesn't take much to break a person. Luckily I'm strong and positive and maaaan are there some positives from last night!!!
"The Thing About Love my new single I wrote with some incredible pals jumped up over 60 places on iTunes last night and we are currently at #19. My debut album trouble is currently at #2 for pre-order!! (MENTAL). I was reunited with all my XF family and judges and I had a smashing time !!! Now… HAPPY SUNDAY and I cannot wait for my roast dinner."
We couldn't have said it better – and Matt, we reckon you look great!