Mariah Carey Laughs Off Wardrobe Malfunction On Live TV - Video
24 May 2013, 17:25 | Updated: 24 May 2013, 17:29
The 'Hero' singer's dress popped open when she was performing on Good Morning America today.
Mariah Carey suffered a wardrobe malfunction this morning on Good Morning America when her pink sequined Donatella Versace dress came undone.
The best-selling female artist of all time was appearing on the programme to promote her new single '#Beautiful' with Miguel as part of the GMA Summer Concert Series.
The star said: "I love you Donatella, but it popped open darling. Should we call this the Central Park saga?"
The 'When You Believe' singer laughed the incident off and changed into a different dress during the advert break.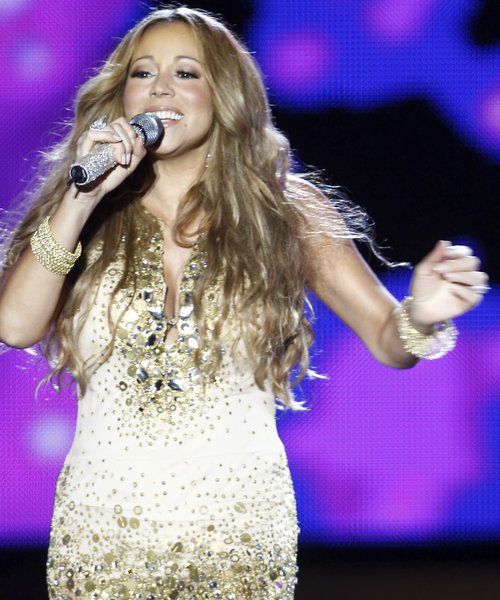 When asked what her secret to looking so good was the Grammy winner told presenter Lara Spencer: "I've been trying to do the best I can to stay in shape."
Watch incident below: