WATCH: Mariah Carey Drags Blac Chyna On Stage For A Lap Dance… Wonder What Rob Thinks!
27 June 2016, 09:53 | Updated: 28 June 2016, 14:23
Blac Chyna Gets Lap Dance At Mariah Carey Concert (VIDEO)
01:41
The pregnant star was blindfolded on stage for a very unique performance of 'Touch My Body'.
Rob Kardashian, look away now! Blac Chyna was pulled up on stage during a Mariah Carey concert… and got a lap dance off a hunky dancer!
Chyna was in the audience at Mariah's Infinity residency show in Las Vegas over the weekend, when she was invited on stage… and the pregnant star got a little more than she bargained for when she took part in the show…
During a performance of 'Touch My Body', Mariah invited Chyna to get on the sofa/bed on stage, before one of her dancers got up and gave her a VERY steamy private dance while Mariah stroked her with a pink feather. Saucy!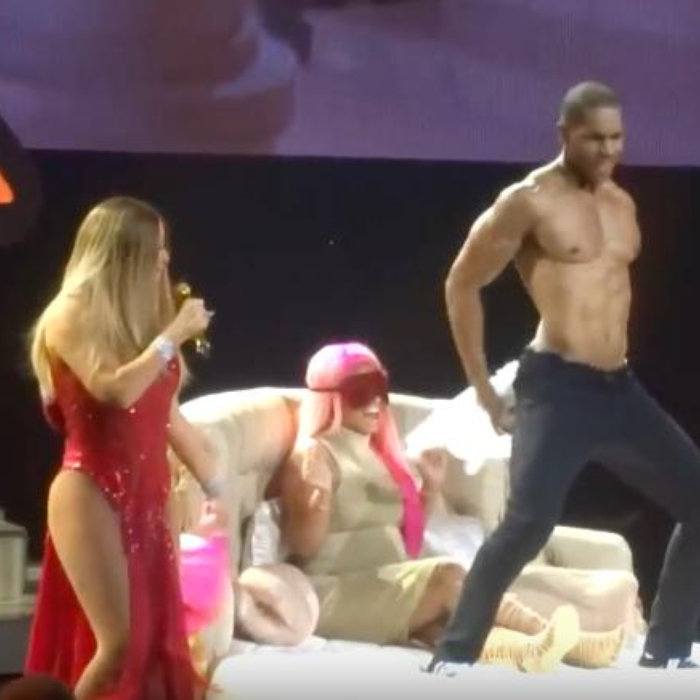 Chy posted a video of the night on Instagram captioned, "It was truly a honor to grace the stage with Mariah tonight. The show was amazing & she was gorgeous!"
Better not let Rob see this one – he might get a tad jealous!