Is Madonna Planning A Collaboration With Lady Gaga? Madge Speaks Out Against The Feud!
27 February 2015, 10:15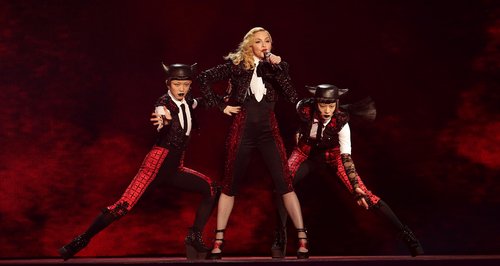 The Queen Of Pop insists there's no feud... and hints at something VERY special to come.
Did Madonna just hint at a future team-up with Lady Gaga? The Queen Of Pop has an issue with everyone's insistence of a feud between the pair and says she's not worried about her crown being stolen!
The 'Living For Love' singer opened up about the heavily commented on feud between her and Mother Monster Lady Gaga, which stemmed from Madonna's belief that 'Born This Way' was a bit of a rip-off of her hit 'Express Yourself'.
BUT… now Madonna says she has NO other issues with the op star and actually respects her a hellova lot, even going as far as to hint at a top-secret plan down the line that will shut EVERYONE up about it.
"I don't think she wants my crown," Madonna told Rolling Stone in their new issue. "We live in a world where people like to pit women against each other.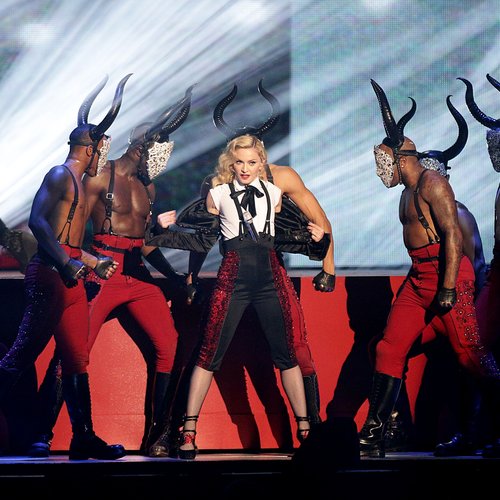 "And this is why I love the idea of embracing other females who are doing what I'm doing.
"The only time I ever criticised Lady Gaga was when I felt like she blatantly ripped off one of my songs," Madge explained. "It's got nothing to do with 'she's taking my crown' or 'she's in some space of mine'," she explained. "She has her thing, I do think she's a very talented singer and songwriter, it was just that one issue.
"And everybody's obviously running with it and turned it into a huge feud, which I think is really boring, quite frankly.
"And you know what? I don't care anymore," Madonna added. "Here's the thing, one day everyone's going to shut up about it. You'll see. I have a plan!"
It's that LAST bit that peaked our attention, is Madonna hinting that she and Gaga will prove all the pot-stirrers wrong by teaming up together one day? #FingersCrossed
You may also like...