"He's A Beautiful Mess" - Madonna Gives Her Opinion On Kanye West
3 March 2015, 10:44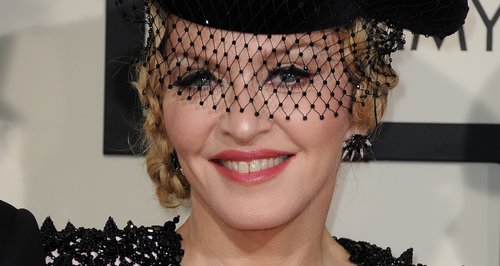 The 'Rebel Heart' star gives her verdict on the ever-controversial rap star and teases their team-up.
Madonna says loves the "beautiful mess" that is Kanye West, but admits she doesn't understand why he takes awards shows so seriously.
The 'Living For Love' superstar, who recently worked with Yeezy, says she doesn't get why he gets so emotional about who wins what at award shows, after his infamous 2009 VMAs incident with Taylor Swift and last month's Grammys moment with Beck.
"Don't go to awards shows looking for justice," Madonna says in the new issue of Rolling Stone. "That's like trying to find a needle in a haystack, Just go and have fun.
"I never get too engaged with who wins awards or not, because I don't honestly think it's that important," she explained. "So that part of him I can't relate to. I think sometimes he takes things too seriously."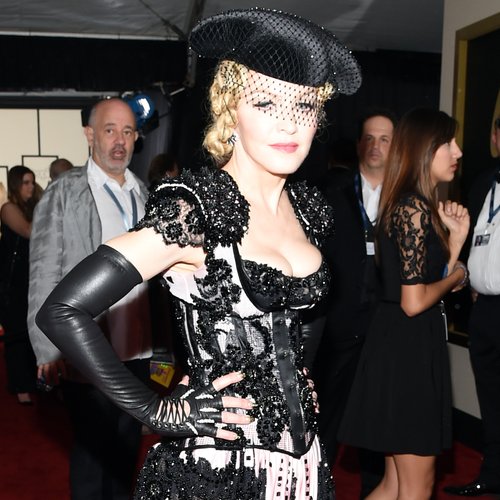 Madonna ALSO opened up about getting to record with Kanye on her new album 'Rebel Heart', after they teamed up on a song called 'Illuminati'.
"[He's a] brilliant madman, he can't help himself," Madonna revealed. "He doesn't have the same filters other people have, he has to blurt things out, he's always saying inappropriate stuff.
"But he also has brilliant ideas, if you can get him to pay attention long enough, working with him in the studio," she added. "I don't always agree with the things he says or does - I don't always like his music, even. But he's a beautiful mess. I love him."
If you can't wait to hear Madonna and Kanye's team-up you don't have long to wait, because 'Rebel Heart' finally arrives on Monday 9th March.
You may also like…
Madonna - 'Living For Love'