WATCH: Madonna Performs Her Classic Hit 'Holiday' With Classroom Instruments
10 April 2015, 12:20
Jimmy Fallon, Madonna & The Roots Sing "Holiday" (w/ Classroom Instruments)
02:20
Madge appeared on Jimmy Fallon for her rather random performance of her old-school hit.
We're loving Madonna's new musical material but you just can't beat a classic – especially when it's performed on percussion incidents.
Madonna joined Jimmy Fallon and The Roots on the Tonight Show last night where they all performed her old school hit song 'Holiday' on classroom instruments.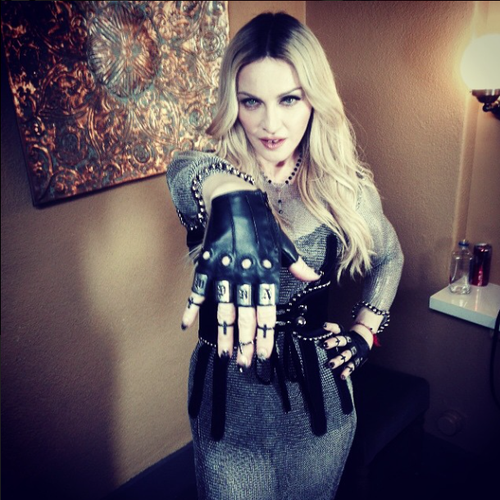 Ever wanted to see Madge in all her '80s garb whacking a cowbell and blowing a whistle? You've definitely come to the right place…