Louisa Johnson – 'Unpredictable' (Live At The Jingle Bell Ball 2017)
10 December 2017, 21:16
One thing that definitely wasn't unpredictable was how AMAZING Louisa's #CapitalJBB set would be!
Louisa Johnson brought her Olly Murs collaboration to Capital's Jingle Bell Ball with Coca-Cola and it was predictably flawless!
Since winning the X Factor, Louisa has been a staple figure on the charts and the crowd of music lovers at the #CapitalJBB were totally here for 'Unpredictable'.
Check out Louisa's feel-good performance by clicking play on the video above – you're gonna love it!
Louisa Johnson – Jingle Bell Ball 2017 Set List
'So Good'
'Best Behaviour'
'Unpredictable'
'Tears'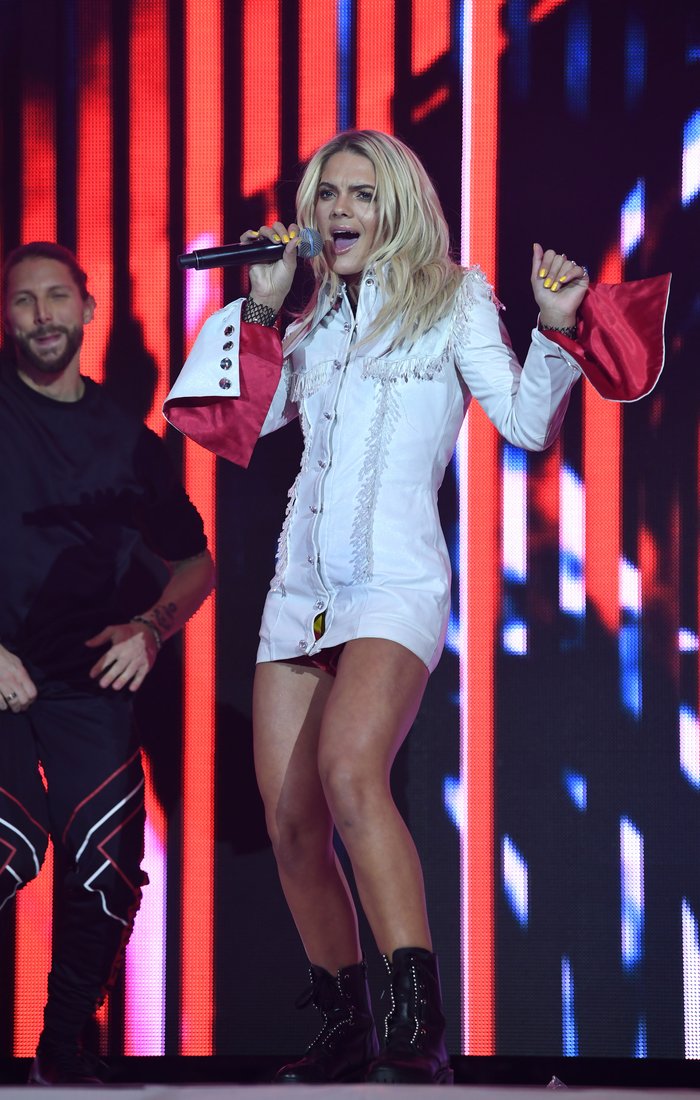 Louisa Johnson – 'Unpredictable' Lyrics
I'm sick, I like it
There's a moment when we fight
I get so excited
Oh oh
The next move is someone's
Maybe that's what makes it fun
We don't know what comin'
Oh oh
But you got me and I got you
Couldn't stop this if we wanted to
You got me and I got you
I like us when were unpredictable
Cause that's why love is so phenomenal
It's better when there's no one in control
We don't know which way it's gonna go
It drives me crazy
We go to bed at night in love
You wake up and hate me
Oh oh
But I just can't fight it
Other people might break up, but thats how I like it
Oh oh
Cause you got me and I got you
I'ts enough for us to make it through
You got me and I got you
I like us when were unpredictable
Cause that's why love is so phenomenal
It's better when there's no one in control
We don't know which way it's gonna go
We're better when were unpredictable
And thats why love is so phenomenal
It's harder when there's no one in control
We don't know which way it's gonna go
I like us when we're unpredictable
Cause that's why love is so phenomenal
It's better when there's no one in control
We don't know which way it's gonna go
No
It's how I like it
It's how I like it
I like us when were unpredictable
Cause that's why love is so phenomenal
It's better when there's no one in control
We don't know which way it's gonna go
We're better when we're unpredictable
And thats why love is so phenomenal
It's harder when there's no one in control
We don't know which way it's gonna go