Louis Tomlinson Talking About Niall Horan Is Proof That He Misses One Direction
30 January 2018, 14:00
Our hearts.
One Direction's hiatus has been the bane of every 1D fan's lives but now Directioners can console themselves knowing that the boys are still very much close and supportive of each other even though they're all doing their own things.
Louis Tomlinson and Niall Horan have been keeping their bromance flame burning with Louis going to support the 'Slow Hands' singer in concert and admitting he found it totally weird.
Bless him.
In a candid chat with Ask Anything, Louis admits that seeing his former bandmates perform on stage as soloists is still strange. Describing the time he went to watch and support Niall at a gig, he explained: "It was surreal for me to go, I went to go watch one of Niall's concert shows and that was actually more surreal for me to see him on stage and perform.
Picture: Getty
"Cause I've only ever seen him perform when he's stood next to me, pretty much. So it definitely is surreal but it is amazing to go and have that experience cause we didn't before. It's nice to go and cheer him on from the side lines as well."
We're still hoping (and praying) that these guys can work past their extremely busy schedules and give us this reunion some day because the world actually needs this to happen.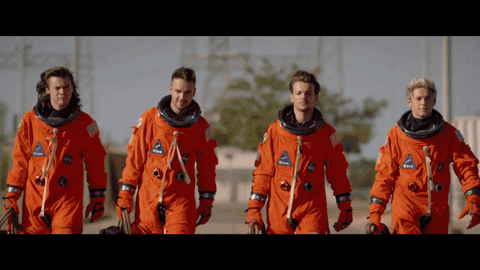 Picture: Giphy
Pleaseeeeee.
While you're here, here's a throwback to the time Louis told us what Niall thought the first time he heard his single...