"Tiny, Gothy, Hunched Person" Lorde Once Got Mistaken For Taylor Swift's Manager!
27 November 2014, 10:32 | Updated: 27 November 2014, 10:54
Lorde reveals how her friendship with Taylor Swift came about… and how she once got mistaken for Tay Tay's manager at a Grammy party!
Lorde and Taylor Swift have become firm friends since Lorde entered the music scene – and Lorde reveals that their friendship began when Tay Tay sent her some flowers. Aww!
Lorde revealed to Jimmy Fallon, "She sent me some flowers, which was so nice. She just sent them to my house and said, 'Congratulations on everything', and I was like, 'God, I need to know more!'"
And their friendship soon took an odd turn – when Lorde got mistaken for Taylor's manager at an industry event! She explained, "We were at this [pre] Grammy party, and this was one of my first."
"This was before the Grammys, and I was like, 'Oh there are all of these people everywhere! There's this person! Oh it's insane,' and I found Taylor and clung to her."
''A lot of people come up to Taylor just to talk about stuff and she's lovely, she's great, and there was this guy, and he wanted her to play at some event he was having."
"So he talked to us for about 10 minutes and she was obviously lovely about it, but we got to the end of the conversation and he said, 'So I'll leave my card, is this your manager?' And he pointed at me, and no beat passed and she was like, 'Yep'."
''And all of a sudden I was Taylor Swift's manager - this tiny, gothy, hunched person. And I performed on that stage about half an hour later.''
Well, there aren't many managers that can put on a whole show of their own!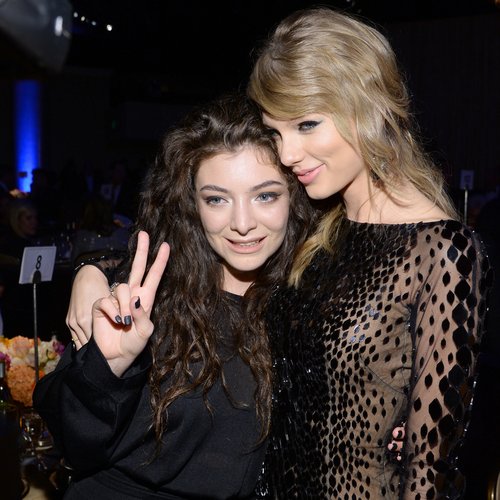 You May Also Like…