Lorde Poses For First Rolling Stone Cover: "I Get Paralyzingly Nervous"
16 January 2014, 10:39 | Updated: 27 March 2017, 16:31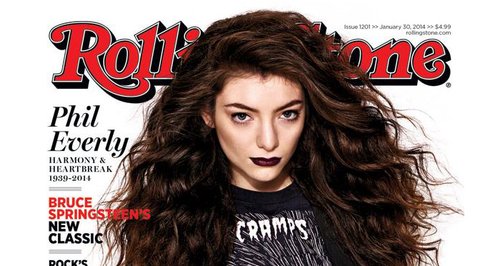 The 17 year-old Kiwi speaks about her image and being a music career built on strength.
Lorde has posed for her first-ever magazine cover shoot with Rolling Stone.
The famed publication has featured the biggest names from music since 1967 and the Grammy nominated star explained she is still adjusting to the big occasions and nerves do still play a part.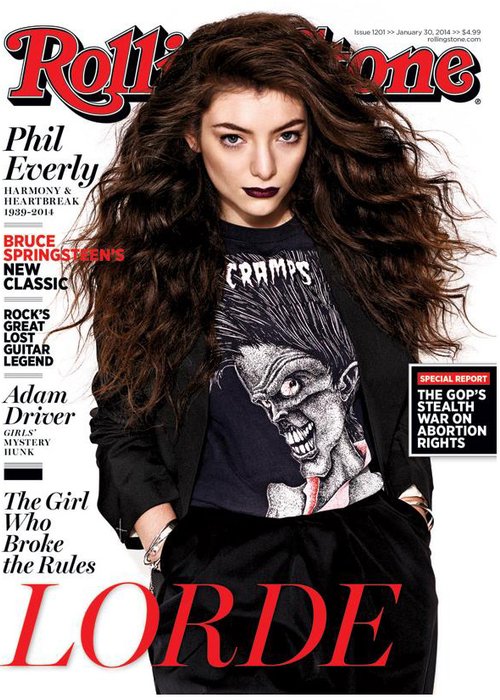 "I get paralyzingly nervous a lot of times, so I tried bravado," she explained while quoting a Kanye West lyric from 'Dark Fantasy'.
The 17 year-old also spoke about her image and how her career has been built on strength.
"The way I dress and carry myself, a lot of people find it intimidating," she said. "I think my whole career can be boiled down to the one word I always say in meetings: strength."
i have to keep reminding myself that this is my life. this month's rolling stone cover girl: yours truly pic.twitter.com/ARK27xadsy

— Lorde (@lordemusic) January 15, 2014
Meanwhile, the singer will be aiming for a terrific start to the year this month when she heads to the Grammys 2014.
Lorde has a total of four nominations, including Best Pop Vocal for 'Pure Heroine'.